HLPFI reviews the shortlisted entries for the Heavy Lift Awards 2021 Airfreight Solution of the Year award, sponsored by Sarens.
The Airfreight Solution of the Year award, sponsored by Sarens, will be presented for an outstanding project cargo shipment that has been executed by air in the last 12 months.
This category could be entered by an airline, operator, forwarder, or as a combined entry from partners on a specific project.
Our shortlist:
Antonov Airlines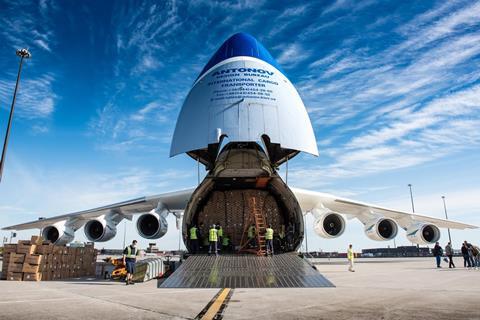 Antonov Airlines presented a broad entry detailing projects it has been involved in, including the transport of oversized and heavy pharmaceutical machinery from Germany to the USA on six flights, as well as the delivery of 70-tonnes of oxygen equipment to India. The airline also highlighted its safety culture, how it overcomes issues surrounding weight distribution and dimensions on its aircraft, alongside testimonials from a variety of clients.
deugro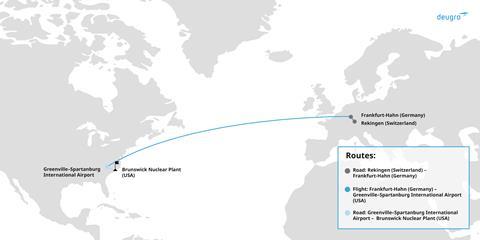 deugro presented a detailed entry relating to the transport of a generator circuit breaker unit, with dimensions of 6.22 m x 2.85 m x 3.20 m and a weight of about 10 tonnes, from Switzerland to the USA.
The door-to-door delivery was executed at a rapid speed, with just 10 days between the contract being signed and the equipment's arrival at the project site. The judges were impressed with an engineering plan that saw the cargo partially disassembled in order for delivery on a smaller aircraft, saving the client a significant sum.
Magdenli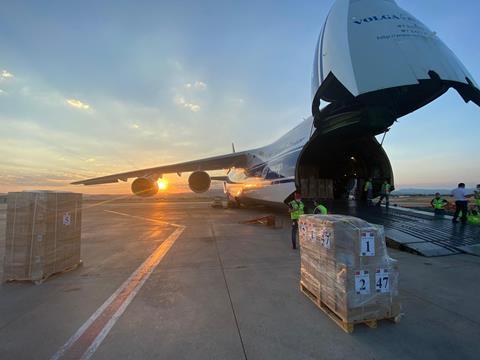 Turkey-headquartered Magdenli detailed how it delivered vital medical equipment from Ankara/Turkey to Banjul/Gambia. Despite Covid-19-related volatility, 560 packages and ten ambulances in (449.63 cu m) were safely delivered to the African nation.
Volga-Dnepr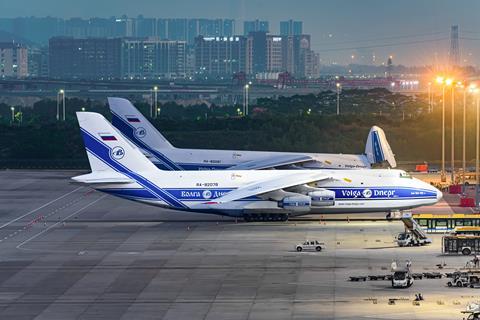 Volga-Dnepr used this opportunity to highlight its role in the delivery of PPE supplies to France. In cooperation with freight forwarder Geodis, 48 AN-124 flights were performed in a 90-day period between April and June 2020, delivering some 3,000 tonnes of medical supplies in the process – a massive undertaking recognised by the judging panel.
The winner of this year's Airfreight Solution of the Year Award will be announced in October.
Find out more: www.heavyliftawards.com

Sarens' mission is to be the reference point in crane rental services, heavy lifting, and engineered transport. With state of the art equipment and value engineering, the company offers creative and intelligent solutions to today's heavy lifting and engineered transport challenges. With more than 100 entities in 65 countries operating without borders, Sarens handles small-scale to mega-scale projects. It currently employs 4,452 professionals. Safety and excellence are key drivers for Sarens and the company strives daily to establish a safe space for everyone and everything related to its operations. Sarens has been the market leader for over 60 years; over four Sarens family generations are intimately involved in the business. Sarens continues to build the future on the foundations of its rich past and ensures that its clients will always stay ahead of the game when it comes to heavy lifting and engineered transport innovation.