HLPFI reviews the shortlisted entries for the Environment Award, sponsored by Blue Water Shipping.
All of this year's finalists have shown a considered approach to environmental concerns through an initiative, their day-to-day operations, or through the long-term strategy of the organisation.
Our shortlist for the Environment Award at the Heavy Lift Awards 2021:
Emmert International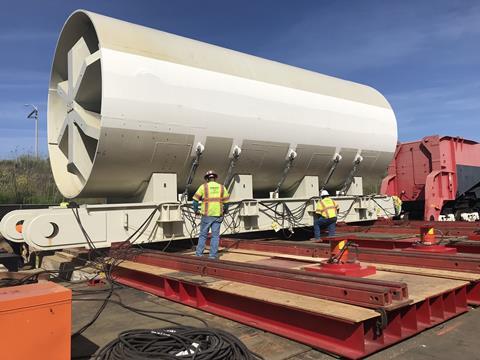 Emmert International showcased why it was deserving of being shortlisted for this year's Environment Award with the transport of 667-tonne reactor pressure vessel 1,126.5 km from the San Onofre Nuclear Generating Station (SONGS) in California to a decommissioning site in Utah. The company showed immense consideration to the environment it was operating in, implemented extensive training to raise the awareness of all personnel involved and made every effort to protect the environment during the move.
Grimaldi Group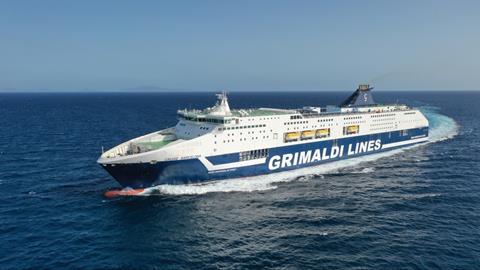 Also making the shortlist for this year's award is Grimaldi Group. The shipping company impressed our judges with its short-term strategy that aims to reduce the environmental footprint of its existing fleet, as well as its mid-long term strategy that includes more invasive energy efficiency projects mainly applied to newbuildings, new ship design, and further innovative decarbonisation solutions.
Hampidjan Offshore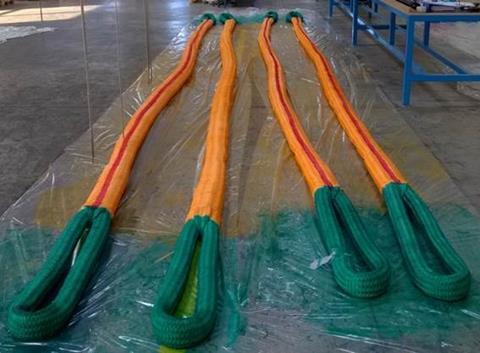 Hampidjan Offshore has been shortlisted for this year's Environment Award for the launch of the Terra 100 percent recyclable lifting slings. Described as "a great example of how the lifting industry can impact the environment positively", the slings are manufactured with materials that can be recycled and reprocessed for use within the automotive industry, demonstrating a sustainable business model.
Mammoet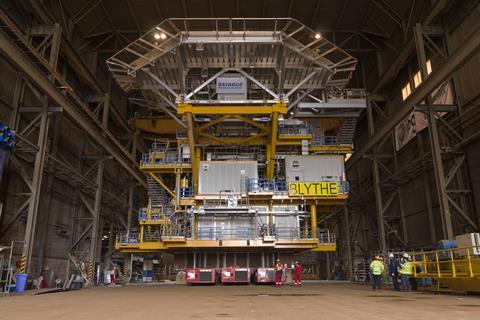 Mammoet was recognised by our judges in this year's shortlist for the company's use of cleaner energy for its transportation and lifting equipment, and the adoption of the cleanest available alternative fuels for its projects. Alongside the development and testing of electric technology with partners, Mammoet has also been trialling the use of hydrotreated vegetable oil (HVO) as an alternative to traditional diesel.
Porto do Acu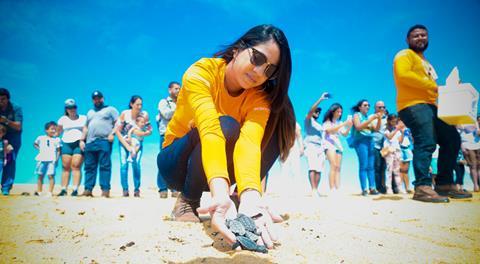 Porto do Açu earned its place on the shortlist for this year's Environment Award after it reached a key milestone in its Sea Turtle Conversation programme – 1 million sea turtle hatchlings released to the sea. As the port is situated in a sea turtle nesting area, the port demonstrated its commitment to biodiversity conservation and investment in environmental protection.
Stena Line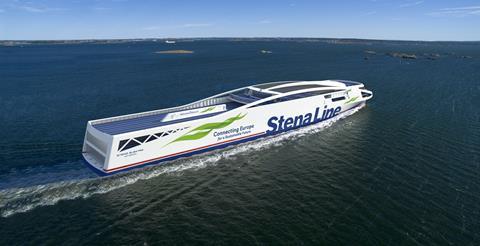 Our penultimate finalist is Stena Line. Now ten years ahead of IMO's efficiency targets of 40 percent and by 2030 aims to have reduced its total carbon emissions by a further 30 percent, Stena Line demonstrated a considered approach to the environment through its operations and investment. By 2050, Stena Line hopes to be completely fossil-free and has a number initiatives in the pipeline to help it achieve that goal, including modernising its fleet, deploying new technology and the electrification of its shipping operations with the order of the battery powered vessel Stena Elektra.
United European Car Carriers (UECC)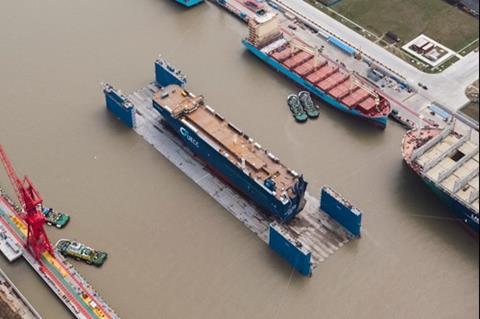 Finally, our judges recognised United European Car Carriers (UECC) as a formidable candidate. Over the past 12 months, UECC has applied a holistic approach to meet and exceed the decarbonisation targets set by the industry. By making low-emission investments; onboarding new, green, fuel types; and applying cutting-edge technology to reduce fuel consumption; UECC has decreased carbon intensity and began to decarbonise its fleet. Construction began on three LNG-battery hybrid vessels in the past year, which will exceed the IMO target for carbon intensity before 2030; biofuel has been introduced to the fleet and reduced over 15,000 tonnes of carbon emissions; and existing LNG tonnage has utilised biogas.
The winner of this year's Environment Award will be announced in October.
Find out more: www.heavyliftawards.com

Blue Water Shipping is a global provider of all logistics services in modern supply chain management, offering its clients customised solutions with unique and high quality service.
 At the heart of Blue Water is an organisation of skilled professionals who offer complete and tailor-made solutions for any shipping requirement anywhere in the world.
 When Blue Water was founded in 1972, the ambition was to create a small, local freight forwarding company, which could provide clients with a better quality service than its competitors. 
 Today, Blue Water is represented with more than 60 offices worldwide. In every Blue Water office, the company combines its strong global network with local expertise, adding value and providing its clients with services beyond transporting cargo in a safe and efficient way.
 Thomas Bek, global director, energy and projects at Blue Water Shipping, commented: "Sponsoring the Environment Award is something that appeals to us greatly. We take our environmental responsibilities very seriously, as does the wider project logistics industry, and we would like to help publicise this and encourage others to raise their game in the future."