HLPFI reviews the shortlisted entries for the Heavy Lift Awards 2021 Excellence in Engineering Award, sponsored by DHL Industrial Projects.
This award will be presented to the transport engineering team of a company that has taken part in a complex project in the past 12 months, which has demonstrated its ability to overcome unusual challenges using customised engineering solutions.
Our shortlist:
Aertssen Kranen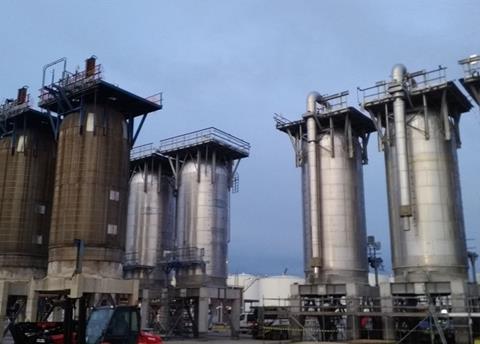 Aertssen Kranen's was one of a number high-quality entries seen in this category. The replacement of six old reactors with six new units was expedited not only by the use of SPMTs during the project, but by the creation of a virtual reality environment ahead of time. This allowed the company to perform a full simulation of the works within the confined refinery site. After three years of development and testing, this was the first time that this virtual reality system was used in a commercial project of this scale.
Barrus Projects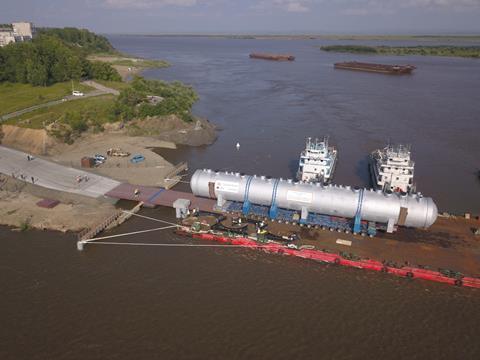 Russia's Barrus Projects demonstrated its full range of capabilities in a project spanning barges, ships, jetty construction, long-distance road transport, gantry cranes and static loading. Ultimately, the 1,100-tonne autoclave was safely delivered from Belgium to Amursk, Russia.
Emmert International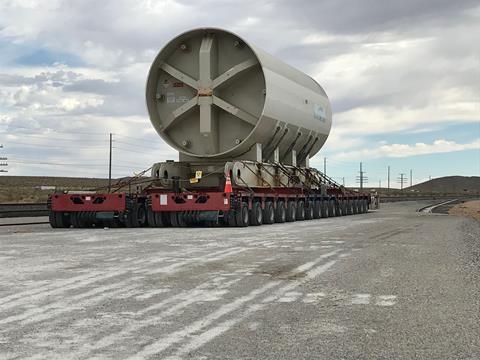 Emmert International's entry was characterised by a will to succeed. The transport of any nuclear-related cargo brings its own scrutiny and challenges, and Emmert's skills were brought to the fore with the movement of a pressure cask some 700 miles from San Onofre Nuclear Generating Station (SONGS), in California to the decommission site in Utah. Rail and road transport methods were adopted to great effect.
Fagioli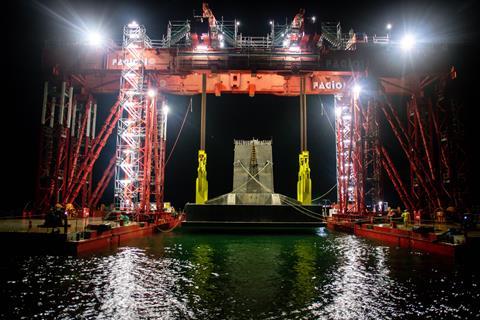 Italy-headquartered transport engineering and heavy lift specialist Fagioli demonstrated its world-renowned skills within Denmark. It fabricated a tailor-made catamaran, composed of two barges and a launching system, for the installation of a 1,800 tonne plinth at open sea. "Lifting in that dynamic world is exceptional," said one of our judges.
Mammoet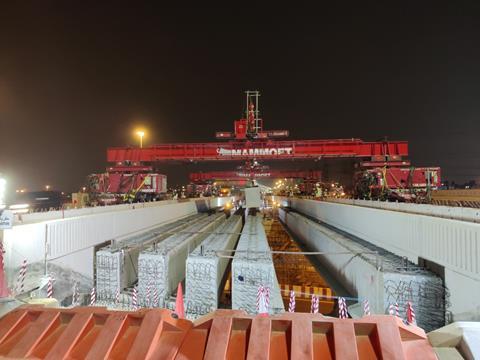 Mammoet's much lauded engineering skills was on full display with an innovative installation approach to support the completion of a complex bridge-widening scheme on one of Dubai's busiest roads. Mammoet identified the most effective ways to reduce
the critical path of a project and any disruption caused, through carefully planned and executed transportation and lifting operations.
Sarens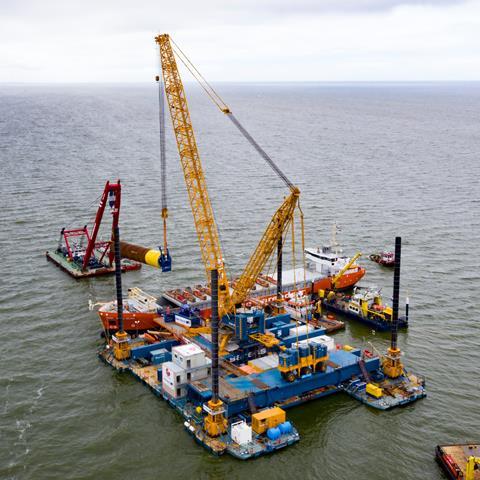 Belgium-headquartered Sarens played a key role in the installation of 89 monopiles as part of the Windpark Fryslân, located on the Ijsselmeer lake in the Netherlands.
Shallow waters and restricted access and facilitated the need for the 'Sarens Soccer Pitch' – modular barges were mobilised to create a platform on the Ijsselmeer from which a 1,250-class crane could work safely. Barges, cranes, double banking operations and dual lifting skills afforded the company a spot on our shortlist.
The winner of this year's Excellence in Engineering Award will be announced in October.
Find out more: www.heavyliftawards.com