HLPFI reviews the shortlisted entries for the Heavy Lift Awards 2021 Innovation Award, sponsored by RTL.
This award will be presented to the company that has developed an innovative piece of equipment or technology designed to improve the lift or transport of heavy and oversize cargoes.
The judges have been looking for a product that demonstrates one or more of the following:
Innovative thinking
Clear enhancements in handling capabilities and durability
Improvements in cost and time efficiencies for the customer
A step forward in terms of technology
Our 2021 shortlist:
Eilon Engineering Weighing Systems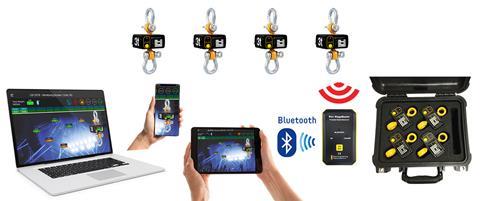 Eilon Engineering Weighing Systems presented an entry detailing the merits of the Ron CraneMaster – a multi-point load monitoring system of up to 200 wired or wireless load cells.
Our judges were impressed with how the Ron CraneMaster stacked up against other comparable systems on the market. Bluetooth connectivity allows the lifting points to be monitored simultaneously on one screen. The system is also lightweight and portable, yet exceptionally strong and durable. It has been put into action by companies including NASA, Boeing, SpaceX, Lockheed Martin, among others.
Ematec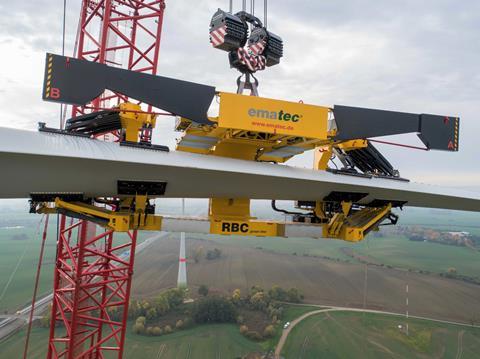 Ematec used the Heavy Lift Awards 2021 to present its Rotor-Blade-Clamp – a tool that has achieved significant improvements in handling and safety in wind turbine blade installation projects, as well as saving time and costs for customers.
The company said that it collated all the requirements and desired features of wind turbine manufacturers, installation teams and operators and went about developing the universal and economical gripper. Our judges were certainly impressed with the innovative ideas realised.
Mammoet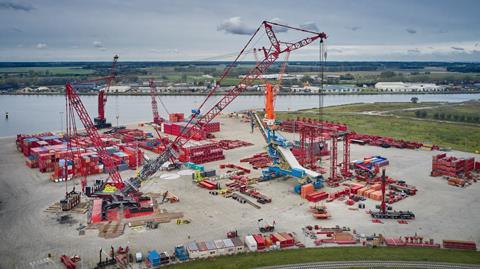 Mammoet's FOCUS30 crane is the first high-capacity pedestal crane in the 2,500-tonne class that can be assembled vertically. Our judges were not only impressed by its capabilities but also its small footprint, making it extremely well suited to the challenges arising of working in confined areas, such as brownfield sites and exiting refineries.
Sarens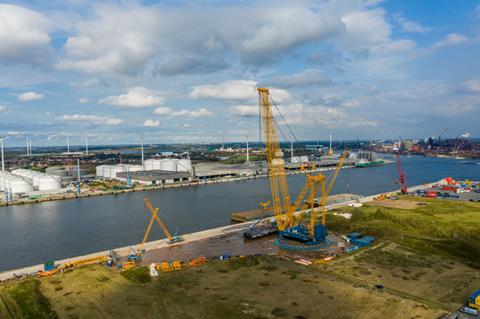 This year, Sarens presented the latest addition to its fleet: the SGC-90 environmentally friendly, 100 percent green, electric ring crane that is ideal for projects in the nuclear, logistics, construction, and offshore wind sectors.
Nicknamed "Little Celeste" the crane was developed in-house in response to global demand for cranes with lifting capacities greater than 80,000 tonne-metres. Such capability from an all-electric unit was certainly recognised by our judging panel.
Verton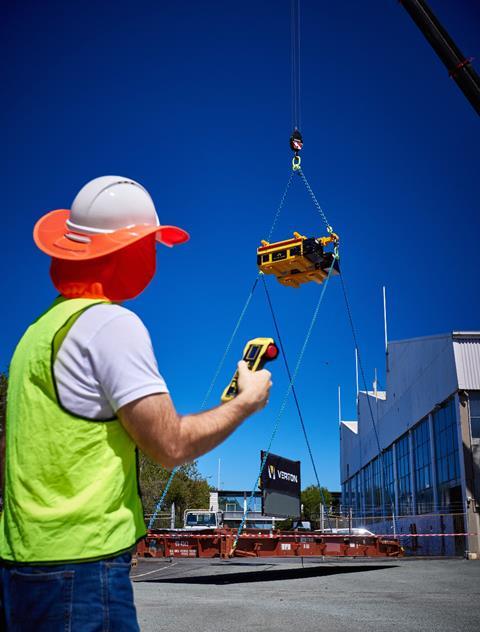 Verton presented an entry regarding its Everest Series – remote-controlled, electro-mechanical load management systems that eliminate the need for taglines to guide suspended loads. The gyroscopic technology makes lifting operations safer, faster and smarter, while improving the overall safety of jobsites.
The winner of this year's Innovation Award will be announced in October.
Find out more: www.heavyliftawards.com

RTL LLC specialises in project logistics, freight forwarding and customs clearance across Russia, Europe, CIS and Asia. Leading companies from the oil and gas, petrochemical, energy, and heavy industries trust RTL to deliver engineered technical solutions in support of their heavy transport requirements.