The winner of the Innovation Award, sponsored by RTL, has been revealed.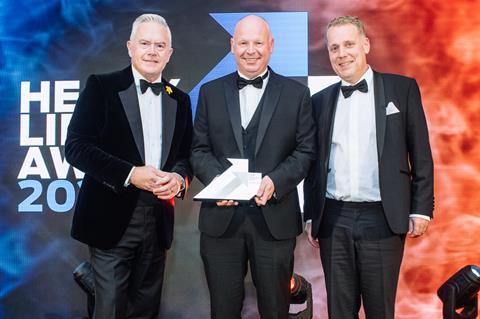 Mammoet scooped up this year's Innovation Award for its FOCUS 30 crane – the first high-capacity pedestal crane in the 2,500-tonne class that can be assembled vertically.
Described by our judges as "a great piece of kit", the FOCUS 30 crane impressed with its lifting capabilities as well as its small footprint, making it extremely well suited to the challenges arising from working in confined areas, such as brownfield sites and exiting refineries. "It takes an existing challenge and redefines the basic mobilisation of a crane… for a lot of jobs, it is a game-changer," our judges added.
The shortlist included Eilon Engineering Weighing Systems' multi-point load monitoring system, Ron CraneMaster; Ematec's Rotor-Blade-Clamp; Sarens' SGC-90 electric ring crane; and Verton's Everest Series of remote-controlled, electro-mechanical load management systems.

RTL LLC specialises in project logistics, freight forwarding and customs clearance across Russia, Europe, CIS and Asia. Leading companies from the oil and gas, petrochemical, energy, and heavy industries trust RTL to deliver engineered technical solutions in support of their heavy transport requirements.