HLPFI reviews the shortlisted entries for the Heavy Lift Awards 2021 Project Logistics Provider of the Year, sponsored by AAL Shipping.
This award will be presented to the logistics provider that has developed its project cargo services to adapt to new market opportunities and challenges, as well as customer demands.
The judges were looking for evidence of how this development – alongside sound technical capability and high safety standards – has shaped the success of your project forwarding business and prepared your company for the future.
Of course, this hotly-contested category drew a number of well-crafted entries. Our shortlist is as follows.
deugro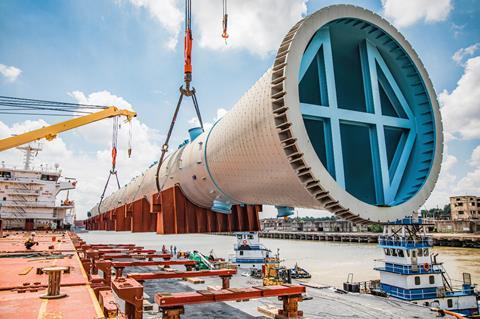 deugro supplied an entry detailing how it has evolved over the past ten years, investing in people, assets, process improvement and technology to its diversification strategy.
Among others, future-orientated IT systems were described, as well as the processes that have been established to recruit, train and develop its international workforce. The judges were impressed by the entry's attention to detail and demonstration of high-quality services.
FESCO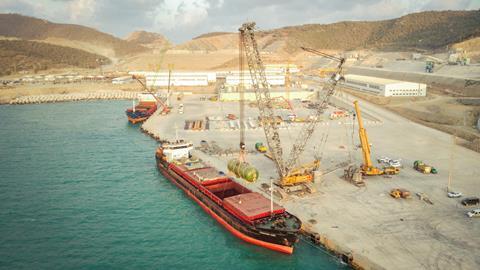 Russia-headquartered logistics giant FESCO demonstrated a suite of skills and services executed in the past 12 months, despite economic, pandemic-related, political, climate and even military challenges. Utilising its own fleet of equipment, the company has excelled in the delivery of nuclear-related cargoes internationally, all while adapting to changing market conditions.
FTE-Logistics

FTE-Logistics offers a one-stop-solution for its clients' general, heavy transport, and heavy lifting requirements. Located in Saudi Arabia, its growth has been driven by the oil and gas sector. Major power projects in the Kingdom are an important source of business too, the company having served a suite of major EPCs and OEMs in recent times.
It was this experience that enabled FTE-Logistics to play a leading role in the country's Vision 2030 programme – a scheme to diversify the Saudi economy away from fossil fuels into industries including tourism and renewable energy.
OIA Global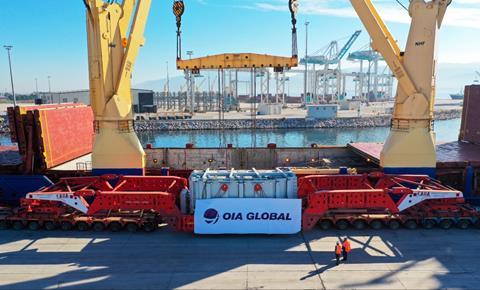 The judges were impressed with OIA Global's story – a company that has grown into a well-respected project freight forwarder by committing to dedicated strategy in support of one of the world's leading companies.
Osprey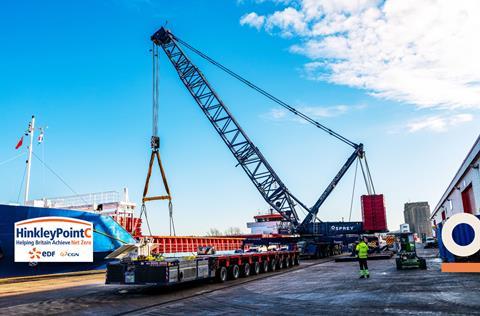 2020 was a landmark year for UK-headquartered Osprey Group, having secured a multi-million pound contract to transport oversized equipment for EDF's Hinkley Point C construction project. In a detailed entry, Osprey highlighted its role in the project's early planning stages, which started almost a decade ago. Execution has been far from simple with Brexit, supply chain disruption and a pandemic all posing additional challenges.
Our judges were impressed not only with the vertical integration on display, but also the willing to share details of the benefits to the environment, local communities, the construction programme overall, and recruitment into the industry.
The winner of this year's Project Logistics Provider of the Year Award will be announced in October.
Find out more: www.heavyliftawards.com

AAL has served the global breakbulk and heavy lift project cargo sector for 25 years. One of the largest and most trusted multipurpose carriers, it delivers solutions for major industries like energy, oil & gas, mining, infrastructure, forestry and leisure. It offers three distinct service models including bespoke tramp chartering solutions to any location; scheduled liner services between Asia, Oceania and the Middle East; and semi-liner services combining fixed routes with port call flexibility. AAL's growing fleet of heavy lift multipurpose vessels is one of the sector's largest and youngest and spearheads the 'mega-mpv' (30,000+ dwt) segment, providing shippers with significant economies of scale and cargo intake volumes. With a multilingual office network across Asia, Oceania, Middle East, Europe, Africa and the Americas - as well as award-winning chartering, commercial, engineering and operations teams - AAL addresses the needs of a global customer base 24/7 and at a local level. "AAL has been a close partner of HLPFI for many years and their understanding and appreciation of our sector is unwavering. We operate in a high-pressure service environment, where no two companies, or indeed the quality of their services, are the same and it's truly people who make the difference," said AAL's managing director Kyriacos Panayides. "Such awards recognise the hard work of many unsung heroes within our sector, whose expertise and determination keeps breakbulk and heavy lift project cargo moving smoothly around the world."