The winner of the Project of the Year Award, sponsored by Fesco Projects, has been revealed.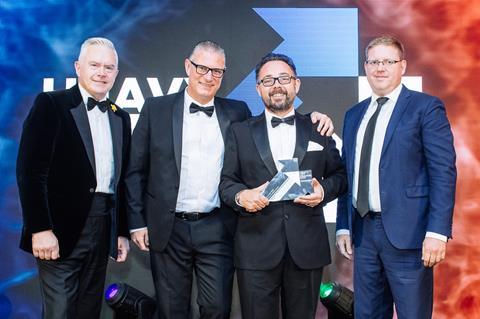 The 2021 shortlist for the Project of the Year award was impressive in itself. Our judges thought the calibre of entries this year was of an exceptionally high standard. "I enjoyed reading every single one of them," said one of our judges, "everybody has something different to offer and offered in different ways."
Another commented: "It is extremely interesting to note that, while we were holed up in the throes of a pandemic, we had this amount of interesting projects handled successfully – it is a refreshing take and an impressive list of projects showcased."
Our judges came to the decision that deugro topped the list for the cooperation between its offices in Japan, Russia and South Korea in transporting 35,541 freight tons of cargo simultaneously on two fully chartered vessels for an ethylene and polypropylene plant from Masan, South Korea, via Tiksi in the Arctic Ocean to Ust-Kut, Russia.
Judges commended a "rock solid project" executed across difficult circumstances – notably a completely remote final installation location.
We strongly suggest, if you have not already done so, taking a look at this year's shortlisted entries, which include: Barnhart, Fagioli, Laso Transportes, Lift & Shift, Mammoet, Marr Contracting, Osprey, RTL, Sarens, Schmidbauer and Viktor Baumann.

FESCO is one of the leading public transportation and logistics companies in Russia with an extensive experience in the transportation of goods by all modes of transport, using own assets and integrated logistics. Company's assets contain port facilities in Vladivostok, diversified rolling-stock, fleet of multifunctional ships, large fleet of ISO containers and inland logistics terminals. The majority of FESCO's operations are located in the Russian Far East and the Group benefits from growing trade volumes between Russia and Asian countries with operations in Central Asia and Northern Arctic Routes' regions. FESCO Project forwarding provides end-to-end logistics solutions to specialized industries such as oil and gas, mining, heavy industry, wind energy and nuclear power: 1. Consulting on the early stages of pre-project execution including pre-engineering studies of viability and assessment of adequate routes 2. Designing of a full-scale transportation concept 3. Supervision by qualified personnel along the important stages of the transport project 4. Transportation of heavy and oversized cargoes from the manufacturers' premises anywhere in the world to the job site by all transport modes 5. Erection and installation of heavy equipment on site Eurasia's unique combination of maritime, railway, automobile services, as well as port and stevedore services, combined into a single logistics solution.