HLPFI reviews the shortlisted entries for the Heavy Lift Awards 2021 Safety Award, sponsored by MyCrane.
This award will be presented to a company or team from the project cargo supply chain (including both carriers, equipment owners, operators and logistics providers) that has consistently upheld the highest safety standards in its overall operations, or launched a specific initiative designed to improve safety in a particular area of operation.
Our shortlist for the Safety Award, is as follows.
deugro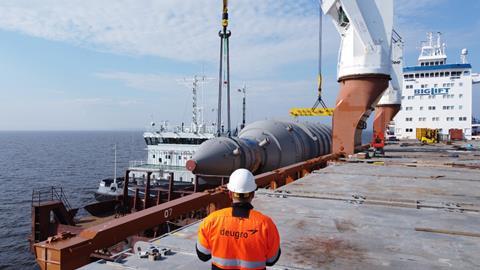 deugro takes a spot on this year's shortlist, representing a leading example of a company that upholds and exceeds the highest safety standards. In addition to high levels of training for its personnel, deugro is committed to maintaining a strong and active culture of health and safety in everything it does. Some of the best examples come from its key performance indicators – during 2020, deugro surpassed 1,000 days without a recordable injury.
DHL Industrial Projects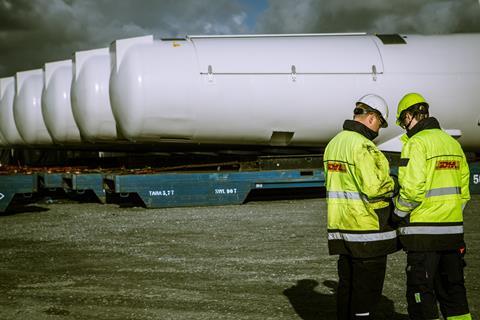 DHL Industrial Projects was recognised for its commitment to delivering excellence with zero harm to its people, assets and the environment. All operations are performed strictly in line with that guiding principle. Safety is at the heart of DHL Industrial Projects, which follows the highest HSE standards and complies with the latest safety regulations – ensuring safety is embedded in the company culture.
Fagioli

Fagioli has been shortlisted for the development and use of an app dedicated to HSE matters, one that helps report NCRs and near misses. Our judges praised the investment in new software that will act as a driver to improve efficiency in the HSE area.
Gulf Stream Marine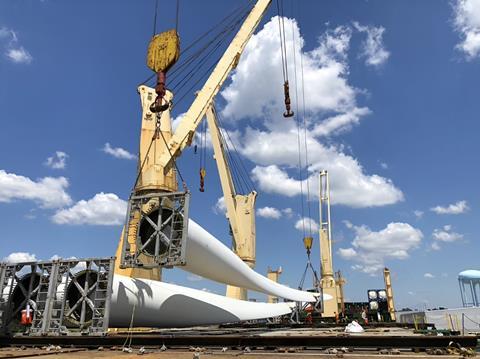 Another finalist is Gulf Stream Marine, which outlined how it puts safety first, starting with the development of a safety management system (SMS) and an online HSEQ platform that allows the company to conduct incident investigations, audits and inspections, and implement corrective and preventative actions. The comprehensive approach to safety includes constant communication and engagement with its teams from daily meetings, a weekly HSEQ newsletter and programme announcements.
Hareket Heavy Lifting & Project Transportation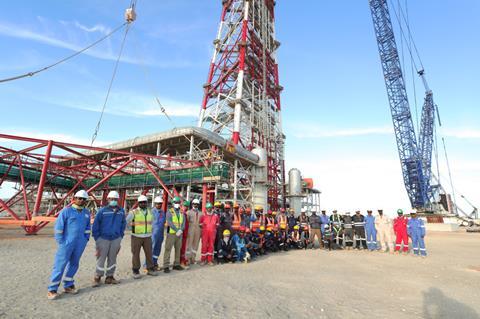 Hareket demonstrated why it deserved to be shortlisted for this year's Safety Award during the execution of two major lifts – in addition to other heavy lifts including nine LPG bullets each weighing around 900 tonnes – at the Duqm refinery project in Oman. Overcoming several challenges, including volatile and changeable weather conditions, Hareket recorded 36,000 man hours with zero injury or first aid incidents.
Mammoet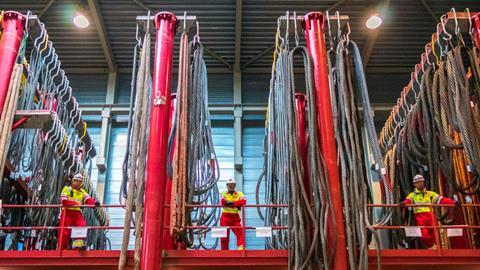 Mammoet was shortlisted for its review and enhancement of its branded workwear that resulted in introducing new high-visibility colours to the uniform design, which makes its employees more visible on site. In addition to fluorescent yellow and reflective strips, other design improvements were implemented to improve functionality – as one of our judges said, demonstrating that "back to basics" can still lead to improvements in safety.
Osprey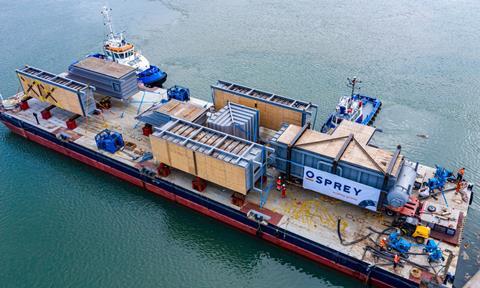 Osprey showcased why it deserved to in be in contention for the 2021 Safety Award by highlighting a real life application of its take on dynamic risk assessments – StepBack 5x5. First asked to perform barge transportation and heavy lifts, Osprey's solution to QHSE gave a major client the confidence to commission ten-times its original scope of work in the middle of a global pandemic. It enabled cross-sector learnings from land and marine operations to deliver risk-influenced solutions extending beyond close asset handling to colleagues' welfare too. Osprey's response to the need for increased safety produced transferrable safety skills, which were then fed into a national infrastructure (rail) project and beyond.
Sarens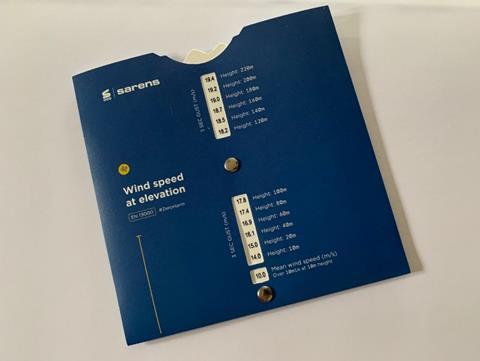 Sarens is shortlisted for a tool that addresses near miss incidents with wind forces – the Wind Speed Disc, which has been developed by the company to enable crane operators and field personnel to easily and quickly be able to calculate the wind speed at a given boom height from forecasted wind speed using data from mobile weather apps, internet forecasts, and contracted weather forecasting services.
The winner of this year's Safety Award will be announced in October.
Find out more: www.heavyliftawards.com

MYCRANE is a new digital platform, launched to disrupt and simplify the process of global crane rental procurement. The business-to-business platform – accessed at www.my-crane.com – allows users to submit details of their lifting requirements in order to receive personalised quotes from a range of registered crane providers. Besides the lifting services search, Dubai-based MYCRANE offers a number of other tools for the crane industry, including a Marketplace and support services such as engineering and legal consultancy. It has been developed by entrepreneur and industry professional Andrei Geikalo, a former commercial director in the heavy lift and project cargo sector. MYCRANE is suitable for cranes between 6 and 750 tonnes capacity, with Crawler, mobile and tower cranes all available on the platform. The MYCRANE team is intensively working on adding new crane types, such as fast assemble tower cranes, gantry cranes, mini cranes and others.