The winner of the Safety Award, sponsored by MyCrane, has been revealed.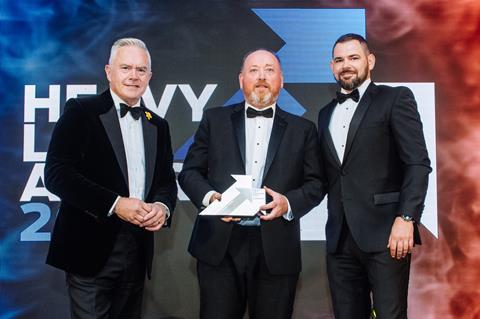 For the Safety Award, our winner – Gulf Stream Marine – demonstrated how it puts safety first, starting with the development of a safety management system (SMS) and an online HSEQ platform that allows the company to conduct incident investigations, audits and inspections, and implement corrective and preventative actions. The comprehensive approach to safety includes constant communication and engagement with its teams from daily meetings, a weekly HSEQ newsletter and programme announcements.
As one of our judges said: "A great example of safety embedded within the culture of an organisation." Another commented on the company's performance: "It is notable that on TRIR and LTIR, it reached a better rate than the industry's average. Moreover, the handling of 3.5 million cu m of wind turbine components without a single incident makes Gulf Stream a worthy winner."
This year, we had a number of strong candidates that showcased commendable safety processes and culture including deugro, DHL Industrial Projects, Fagioli, Hareket and Osprey.
Meanwhile, Mammoet was shortlisted for a review and enhancement of its branded workwear – which resulted in introducing new high-visibility colours to the uniform design – and Sarens for its Wind Speed Disc tool which addresses near miss incidents with wind forces.

MYCRANE is a new digital platform, launched to disrupt and simplify the process of global crane rental procurement. The business-to-business platform – accessed at www.my-crane.com – allows users to submit details of their lifting requirements in order to receive personalised quotes from a range of registered crane providers. Besides the lifting services search, Dubai-based MYCRANE offers a number of other tools for the crane industry, including a Marketplace and support services such as engineering and legal consultancy. It has been developed by entrepreneur and industry professional Andrei Geikalo, a former commercial director in the heavy lift and project cargo sector. MYCRANE is suitable for cranes between 6 and 750 tonnes capacity, with Crawler, mobile and tower cranes all available on the platform. The MYCRANE team is intensively working on adding new crane types, such as fast assemble tower cranes, gantry cranes, mini cranes and others.