The winner of the Training Award has been revealed.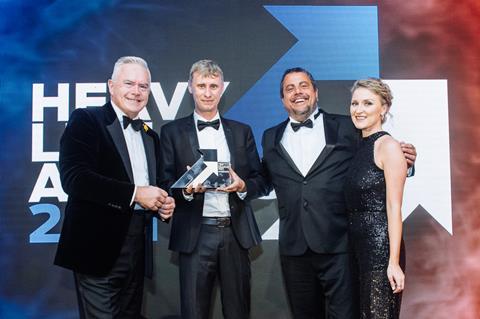 Sarens took home this year's Training Award after its training centre reached a historic milestone at the end of 2020 – obtaining a certificate to offer the European Crane Operator Licence (ECOL) training to its staff. Not only is the centre the first in Belgium to hold this accreditation, it is one of only four worldwide.
Our judges said: "An excellent example of internal training to ensure that all operators working for Sarens are training to the highest levels… The commitment to training and upskilling of employees is very impressive. Considering the lengths and effort that must have been taken to achieve the ECOL accreditation, this really underpins the company ethos and positive culture towards training and employee development."
Congratulations are also in order for the other finalists in this category: GAC Group earned its place for its Warehouse Inventory Management (WIM) course, which aims to promote industry best practice and develop participants into competent warehouse operators, while STA Logistic impressed with its online training programme – STA University 2.0 – which was launched to develop logistics professionals.