German breakbulk and project cargo carrier SAL Heavy Lift and Dutch maritime heavy lift transport and installation contractor Jumbo Shipping have commenced operations under their joint venture banner – Jumbo-SAL-Alliance.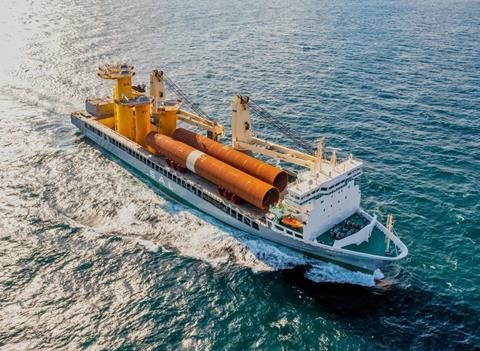 HLPFI reported in March that the two shipping lines would combine large parts of their respective fleets, as well as their engineering and commercial activities.
Both companies believe that this move propels them to a greater level of geographical outreach and commercial capacity. Jumbo-SAL-Alliance will act as the single commercial entry point for its joint sales network of offices and agents in 20-plus countries. The alliance will handle the marketing of 30 highly versatile project cargo vessels with lifting capacities up to 3,000 tonnes, marking it as the largest fleet in the 800 tonne-plus sector.
The German competition authority cleared the joint venture proposal earlier this month. Both companies are family owned and managed. SAL and Jumbo will continue as independent operators and vessel owners, and both remain active brands in the market alongside this new setup.
Michael Kahn, managing director of Jumbo, said: "This joint venture is a big step for both of us. In the past few years, it became increasingly clear that the benefits of collaboration heavily outweigh the traditional way of doing business. Our client base and interests have changed and to remain an effective global player in our field of activity, you always need to adapt and innovate. Not only on a technical level, but also commercially. We believe that the flexibility and competences that our clients are looking for are best served by SAL's and Jumbo's combined assets and knowledge."
Martin Harren, managing director of SAL and the Harren & Partner Group, added: "I truly believe we are creating something extraordinary here. This strategic collaboration combines engineered transport solutions with a significant fleet of heavy lift vessels. The Jumbo-SAL-Alliance stands for the best in heavy lift shipping and in complex global transportation. We have a unique team of highly experienced people, which can really create value for our customers. From engineering to full-scope project management, by combining our resources we can now provide services that literally exceed any other heavy lift service currently in the market. It's a winner."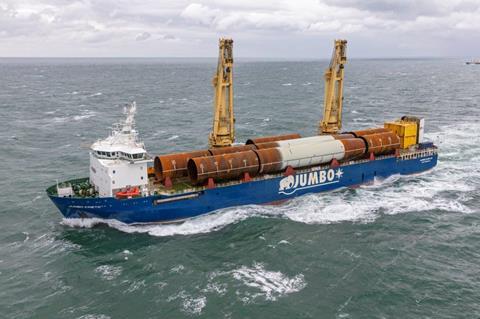 Jumbo operates a specialised fleet of heavy lift vessels with lifting capacities ranging from 650-3,000 tonnes. Jumbo's K-class vessels can lift up to 3000 tonnes and are equipped with DP2 positioning systems, making them ideal for project and installation activities. SAL's heavy lift fleet features ships with lifting capacities ranging from 550-2,000 tonnes and includes: two Type 183 ships with DP2 systems (2,000 tonnes lifting capacity) and four Type 176 vessels (1,400 tonnes lifting capacity). SAL's diverse range of operations and fleet can accommodate a variety of cargoes. It is active in offshore projects, as well as both technical and high-volume shipments around the world.
SAL Heavy Lift has been actively increasing its footprint in the market in recent months. In October 2020, it came together with Intermarine; operating as an independent brand within the SAL Heavy Lift Group, Intermarine has tied its Americas liner service to SAL's global heavy lift trade.
In January 2021, Harren & Partner expanded its capabilities in the offshore sector with the launch of SAL Renewables and the addition of a versatile jack-up vessel to its fleet, as HLPFI reported here.
A video detailing the Jumbo-SAL-Allaince can be seen here.