Client Testimonials
Bahrain Polytechnic
Zahraa – student
The course was very interesting, and the material was easy to learn and understand. Since I'm working as a freight operations assistant, it allowed me to better understand the responsibilities of each party involved in the shipping operations.
Junji Senda
General manager – Sumitomo Corporation Europe Ltd
Eye-catching materials with videos, the Incoterms tables are good and necessary points are well described.
Gregg Rampersadsingh
Team Lead – Legal & Corporate Governance & Attorney-at-Law. Ramps Logistics
The training was comprehensive with a wealth of substantive information on the relevant Incoterms, their meaning, and a particular focus on transport, insurance and liability implications for companies. A rigorous assessment at the end required participants to put into practice the detailed presentations. Definitely recommended for shipping and logistics industry professionals.
Candice R Allen
Supply Chain and Logistics Technology – BS Graduate, 2020 University of Houston.
After completing the Incoterms 2020 Made Easy by 4D, I now participate in discussions that add value, save money, leverage our resources and minimise risks for all logistics transactions in my everyday work.
About Industrial Training International (ITI)
Industrial Training International (ITI) is a global leader in the design and delivery of learning solutions for organizations conducting crane, rigging, and load handling activities. Founded in 1986, the company originally specialized in instructor-led training, field services, and consulting.
ITI's full course library provides flexible solutions for unique training needs:
About the Industrial Training International (ITI) Learning Hub
ITI also produces live online, and on-demand courses delivered via the ITI Learning Hub. The hub enables companies to create bespoke learning paths for their workforce via a custom branded interface, where training managers can track and store employee credentials with ease, distribute content as needed, and ensure continuous improvement for all team members. learn.iti.com
Latest training news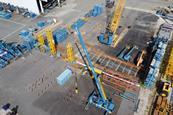 Sarens ECOL centre was revamped to increase capacity and introduce new live training sessions.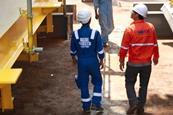 Blue Water Shipping is welcoming applications for its international trainee programme.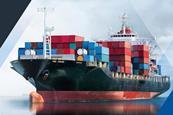 Online maritime training service provider Lloyd's Maritime Academy is rebranding in response to the post-pandemic impact on learning and education in the maritime industry.