Latest training news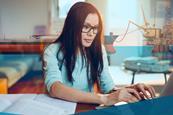 BIMCO is holding an offshore, project and heavy lift online masterclass, which consists of 10 session – each lasting 60 minutes – over the course of five days, starting November 14.
4D Supply Chain Consulting (4D) is offering a 50 percent discount on its market-leading e-learning courses.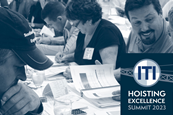 Industrial Training International (ITI) will host a customer event in February 2023 focusing on learning and development best practices for professionals involved in hoisting and mobile equipment.

If a theme of the project logistics sector is that no two days are the same, another is: the learning never stops. Continuous professional development (CPD) has been a focal point for 4D Supply Chain Consulting – a logistics and supply chain consultancy that delivers market-leading supply chain and logistics trainings (both digital and classroom based) to students and working professionals around the globe.

Tadano Asia set up 29 days of technical training for Singapore-based Tiong Woon Crane & Transport, which has a fleet of over 540 cranes with capacities ranging up to 2,000 tonnes.
Marco Poisler of UTC Overseas and Richard Knoll of Dexler Logistics have published Project Logistics: The Universal Transportation Course.

HLPFI writes regularly about the challenges facing the project logistics supply chain – be it infrastructure barriers, a lack of capacity, issues with financing and, in the not-so-distant memory, a dearth of projects in various parts of the world. While these problems ebb and flow, one recurring theme in conversations across the sector is the difficulty in finding and retaining talent.