Mammoet won this year's Training award with an entry detailing the introduction of a digital platform for SPMT training, helping to ensure operator competence is maintained at consistently high levels. The virtual reality (VR) training platform and its multi-language functionality has allowed Mammoet to broaden access to its SPMT training.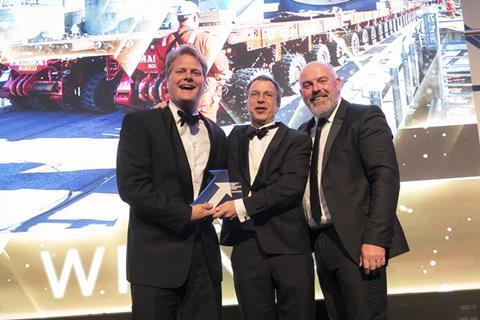 Our judges said that it is a highly impressive training establishment, within a specialised and diverse organisation. It was praised for its comprehensive and practical learning tools that have been rolled out globally.
Shortlisted this year was Euro Team Capelle, which described the range of training programmes it has established for its teams to maintain high quality technical solutions in the fields of conventional, exceptional and heavy transports. In a bid to tackle the skills shortage facing the sector, Capelle Groupe also established its Oversized Haulage school.
Also on the shortlist was Logistec Stevedoring. Its training programme has been designed to ensure that all its cargo handling employees are provided with the necessary operations and safety training. Spanning more than 80 facilities, Logistec's 1,500-plus employees have access to training materials and an online learning platform.