AS Manutention and BMS Heavy Cranes have entered into a joint venture agreement to strengthen the position of both companies in the French market.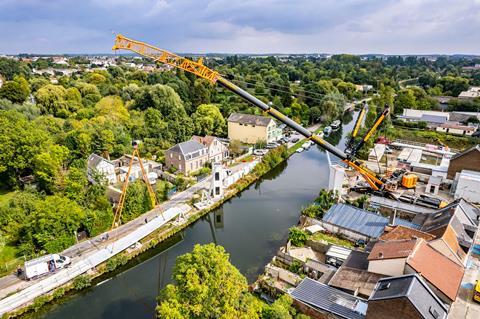 The venture – ASM & BMS Heavy Lift – will be headquartered in Biesheim and will meet the increasing demands of heavy lifting projects in the country. Its fleet includes telescopic cranes ranging from 160-800 tonnes as well as lattice cranes from 600-1,350 tonnes.
HLPFI reported last year that AS Manutention was boosting its heavy lift focus having added a Liebherr LTM 1750-9.1 mobile crane.