Bertling Logistics has opened a warehouse facility at the port of Middlesbrough in the UK.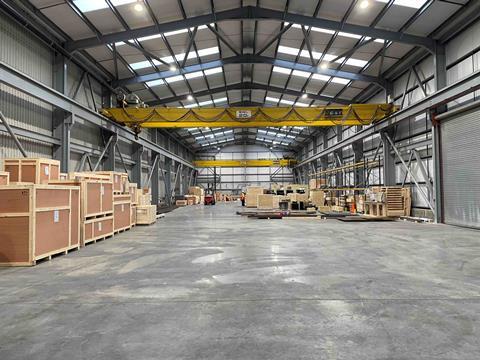 The warehouse spans 2,488 sq m, has three 20-tonne overhead cranes, two 5.7 m-wide doors and packing facilities. Bertling said that the opening of the warehouse is in response to new project opportunities arising in central/northern UK.
"Clients recently visited our office and warehouse and were very happy with our setup and sustainable material handling solutions, which have commenced already," said Mike Hetherington, technical director and global head of HSSE at Bertling. "Going forward, we plan to take on additional warehouse space to accommodate additional cargoes, while we continue to discuss further carbon emission measuring, reduction and offsetting opportunities with our customers as part of our responsible logistics solutions at Bertling Logistics."
The company has also been busy expanding in Spain with the appointment of Miguel Angel del Cerro Langarica and Adriana Burgui Aznarez to F.H. Bertling Logistics' operations team.