Blue Water Shipping has formed a joint venture with the construction division of Danwind Group that will offer turnkey services for onshore and offshore wind turbine installation.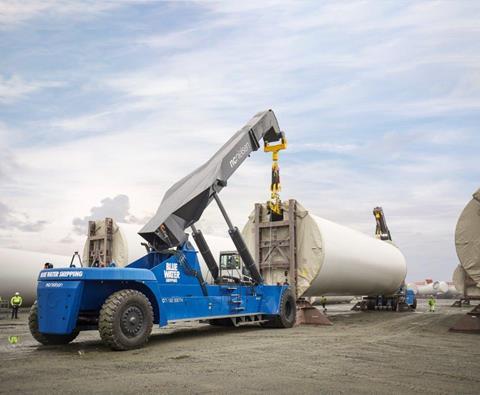 Named Danwind Blue Water, the venture will combine Blue Water's logistics and cargo handling expertise with Danwind's skilled and experienced manpower in the wind energy industry to create an integrated service offering covering all aspects of wind turbine deployment.
It will be fully operation by the end of the first quarter of 2022 and will build on the existing strategic relations with OEMs, with the aim of accelerating the development of wind farms across the world.
Danwind Group ceo Dan Kjellgren will serve as ceo of the joint venture, while Jan Westergaard has been named chief operating office. Per Jensen, Blue Water's global director port service, will serve as chairman of the board. Søren Messmann and Kim Fialla, both from Blue Water, will take part in the day-to-day management of Danwind Blue Water.
Jensen said: "Each of our companies has comprehensive experience and expertise in providing our services to the wind industry. By joining forces, we can offer strong and flexible solutions to meet the increasing demands of the industry."