Blue Water Shipping has taken full ownership of its joint venture Danwind Blue Water, which provides wind turbine installation and related services.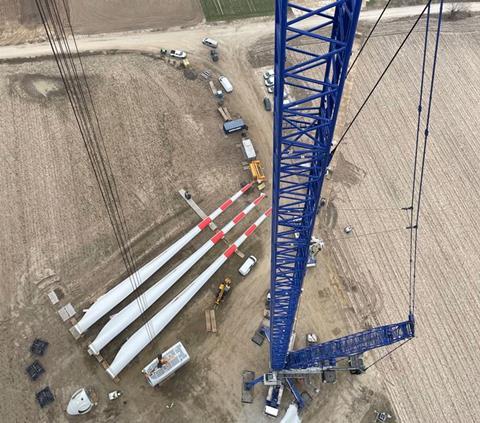 After a year and a half as a joint venture, Danwind Blue Water will become a fully integrated part of the transport and logistics company, operating under the Blue Water brand.
Blue Water said it has been developing its wind logistics unit from its Esbjerg office, expanding its activities into Asia, Australia, and South and North America. With the acquisition, Blue Water will be better positioned to offer installation and maintenance services to the increasing demand of onshore and offshore wind projects.
"The global wind market is continuing to grow, and in the coming years, many new wind farms will be established to deliver green energy to consumers. We have a strategic focus on not only maintaining our strong position, but we have ambitions to grow in the market, and one of the ways is to expand both our geographical presence and our range of services," said Thomas Bek, chief operating officer (coo) of energy, ports and project, Blue Water Shipping.