Buss Energy Group has acquired a 24.9 percent stake in Aero Enterprise – a drone specialist that offers inspection services for onshore and offshore wind turbines.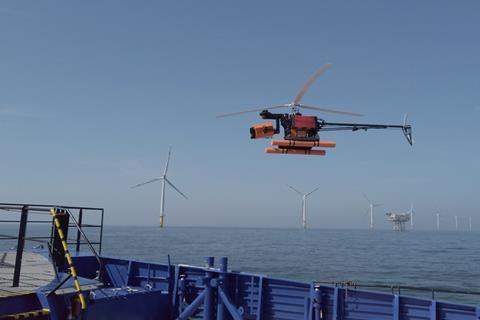 The drones, according to Buss, can be used at high wind speeds and provide high-resolution image data that can be evaluated by using the AERO-Software package.
Damage detection and classification is largely automated with the support of artificial intelligence (AI). This data can then be transferred to the customer's software, while automatically generated reports enable efficient reporting on the condition of the wind turbines and potential repairs needed.
In addition, the drones can provide comparative data from previous inspections.
The technology is suitable for all types of inspections on wind turbines including determining the need for repairs, handovers as part of the commissioning of new systems, as well as for warranty inspections and recurring inspections.
The acquisition expands Buss' service portfolio, which already includes port logistics for the construction of offshore wind farms as well as the installation and service of wind turbines and rotor blades both on land and at sea.
"The inspection by drone was the next logical step for us to complete our portfolio," explained managing director Martin Schulz. "We can offer our customers a highly professional analysis of their wind turbines. The technology creates predictability regarding necessary value retention measures to increase plant productivity. From our point of view, drones are the most efficient and leading technology for the exact documentation and evaluation of an inspection."