The European association of abnormal road transport and mobile cranes (ESTA) has signed a mutual recognition agreement with the British Columbia Association for Crane Safety (BCACS) for their respective crane operator licences.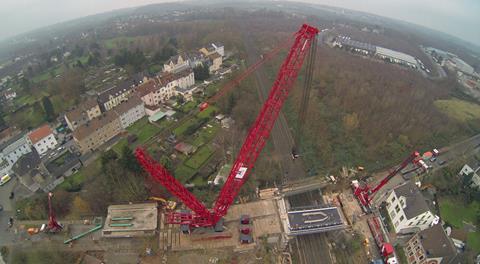 As a result of the agreement, ESTA's European Crane Operators Licence (ECOL) and a BCACS licence will be interchangeable and operators holding them will be able to work in both territories without undertaking additional training.
ESTA director Ton Klijn said: "Agreements like this will enhance crane operator training on a worldwide level. ECOL can improve both safety and employment flexibility, allowing good operators to work wherever they are needed – something that will be a significant plus, especially for the big international operating companies."
ECOL supporters hope that the BCACS agreement will eventually lead to similar deals being struck with the rest of Canada.
"This is truly a landmark agreement which demonstrates our mutual commitment to the highest professional crane operator safety standards," added Fraser Cocks, executive director of BCACS. "Through our partnership we have made a world-class quality crane operator certification system and this work is only the beginning. We look forward to deepening our ties with ECOL while bringing the benefits of this MRA to the rest of Canada."