Ellevo Group, an international consultancy group providing heavy lift and engineering consultancy services, will launch operations on September 4, based out of Warrington, UK.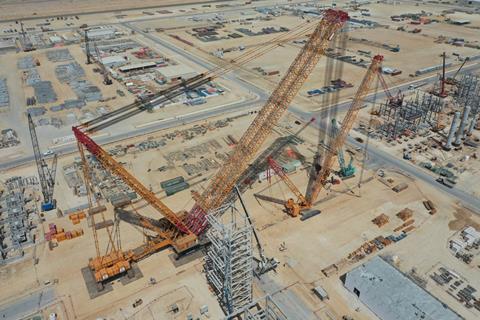 Ellevo Group specialises in lifting management and assurance services, heavy lift and transport consultancy services, planning of lifting operations and engineering services.
With its lifting assurance services, Ellevo's team of consultants, backed up by decades of time-served experience in heavy lifting operations, plan to perform due diligence on technical submissions.
The company said its team assesses technical conditions and due diligence requirements for all aspects of lifting operations – delivering risk mitigation whilst still optimising planning, resource and equipment. Its engineering expertise, meanwhile, assesses lifting and transport proposals to evaluate both commercial and technical feasibility.
Utilising the latest technology and OEM software, lifting engineers in its heavy lift division will offer technical expertise in all aspects of heavy lift and transport operations helping to ensure its clients' lifting operations are successfully delivered throughout an entire project lifecycle.
Ellevo's heavy lift division will also provide compliance management services to help customers fulfil their obligations in accordance with legislation, standards and industry best practices. The group's engineering services division, meanwhile, will offer bespoke turnkey packages in engineering and design to support global heavy lift projects.
Managing director Jordan Kelly said: ''Our strategy is to constantly challenge standard approach and relentlessly push for smarter and more efficient ways to deliver lifting operations at every level, whilst always ensuring the highest of safety standards."