EMS-Fehn-Group's Norway-based heavy lift specialist EFG Scandinavia has had a record-setting year, installing 170 wind turbines at various project sites in Sweden, Norway, Finland and Lithuania.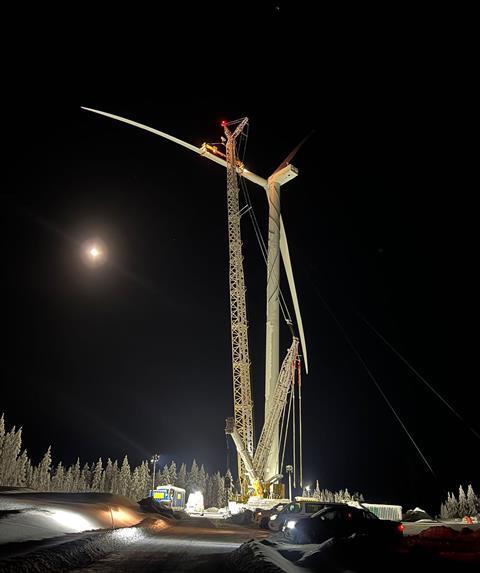 "2022 has been a very good year for the entire EMS-Fehn-Group," said the group's ceo Manfred Müller. "Our colleagues at EFG Scandinavia have substantially contributed to the overall success with their accomplishment."
Established in 2017 and headquartered in Bergen, EFG Scandinavia provides tailored crane and heavy lift services to industrial clients. Among other things, the company focusses on supporting the surging wind energy industry in Scandinavia with customised crane solutions. The company has now installed nearly 500 wind turbines on the various project sites.
In its five years of operation, EFG Scandinavia's managing director Tom-Roar Solhaug noted that no major incident has occurred.
EFG Scandinavia's outlook for 2023 is positive. The engineers in the office in Bergen are currently preparing the next wind energy projects. "I am convinced that we will continue our path of growth in the upcoming year," said Solhaug. "We are very pleased to be able to support the shift to green energy."