Logistec Stevedoring has acquired the Canadian and US marine terminal business of Fednav, including Federal Marine Terminals and its logistics division Fednav Direct (FMT).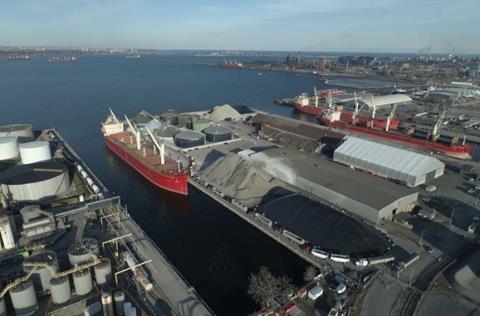 The acquisition strengthens Logistec's presence in Canada and the USA. FMT has operated terminal facilities at ports in both countries for over five decades, providing stevedoring, handling and warehousing services for bulk, containerised, general and project cargo.
FMT also offers on-carriage services, inventory management, and 24/7 inland cargo transportation in Canada and the USA.
The acquisition will add 11 terminals to Logistec's network, bringing the company's total operations to 90 terminals in 60 ports across North America.
"We are delighted to welcome FMT to continue to grow together across Canada and the USA," said Madeleine Paquin, president and ceo of Logistec. "Logistec and FMT have had a long-standing business relationship for decades and joining forces is a natural fit, as we share the same values. The combined capabilities and expertise of both organisations will create solid synergies to deliver operational excellence to marine shippers across North America."
Paul Pathy, Fednav's ceo and president, said: "In the coming years, Fednav will focus on its pure-play shipping business and continue its expansion journey."
The transaction is expected to close by March 31, 2023, subject to customary closing conditions.