ProLift Rigging Company has acquired the US operations of Entrec Cranes & Heavy Haul.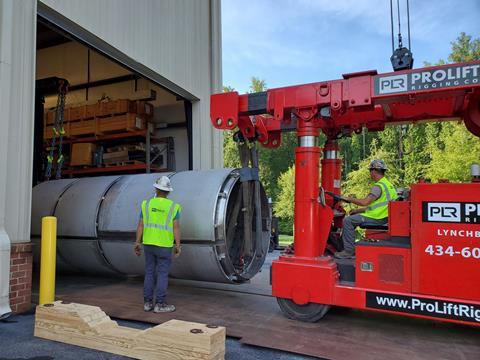 Entrec provides crane and heavy haulage to the oil and gas industry. It has full service locations in North Dakota, Colorado and Texas.
Jesse Taylor, former Entrec vice president of US operations, will now serve as regional director of ProLift's Rocky Mountain region. Regarding the acquisition, he said: "The two different services have good synergy. It will create an opportunity to provide more services to our existing customers while allowing us to expand our customer base in our current locations. With the two companies sharing similar values and visions, I look forward to the partnership."
Matt Brennan, president and ceo of ProLift, added: "The greatest asset of Entrec Cranes & Heavy Haul is Jesse and his team. We are very excited about the opportunity to partner with our new branch managers, crane supervisors, operators and crew. We are excited to serve upstream and midstream energy customers as they carry out vital drilling, processing, and pipeline work."
Earlier this year, Entrec started court-supervised restructuring proceedings. As part of the process, Entrec looked into the sale of all or a portion of its business, assets, shares and its subsidiaries, as HLPFI reported here.