Egypt aims to transform itself into one the world's leading logistics hubs by 2024, according to statements from government officials.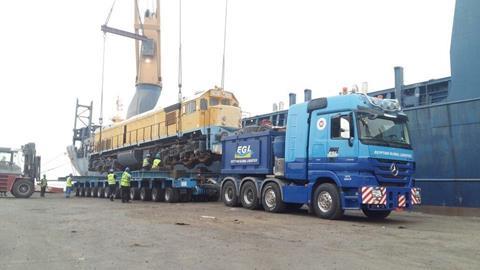 Egyptian minister of transport Kamel al-Wazir drew attention to the country's 10-year plan, implemented from 2014 to 2024, which included USD106 billion of investments to modernise transport and communications infrastructure.
Over the past seven years, al-Wazir said projects worth USD82 billion have already been implemented, and a series of major projects will be completed by the end of 2021. Other investments, including a light rail train network, should be finalised by the end of 2022.
"Projects such as the monorail, the high-speed electric train, as well as port projects will be completed by the end of 2024," al-Wazir said, adding that roughly 30,000 km of new and developed roads will be completed by the end of 2024.
An eye-catching development was announced in September 2021, with Egypt signing a deal valued at roughly USD4.45 billion for the construction of a high-speed electric railway linking the Red Sea and the Mediterranean. A consortium comprising Siemens Mobility, Orascom Construction and Arab Contractors will develop the landmark project that has been dubbed the "Suez Canal on rails". The 660 km connection, which links the port cities of Ain Sokhna on the Red Sea to Marsa Matrouh and Alexandria on the Mediterranean, is forecast to carry more than 30 million passengers annually and will feature a dedicated freight line.
This project is part of a wider plan by the Egyptian government to develop a 1,800 km high-speed rail network. Two additional lines will connect the Greater Cairo region from 6th October City along the Nile River with Aswan and Luxor via Hurghada to Safaga.