Ocean7 Projects is joining United Heavy Lift's (UHL) operation in Houston, Texas, as the companies continue to expand under their combined United O7 banner.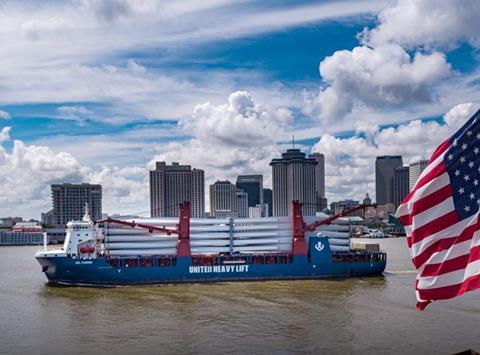 UHL's Houston branch will be renamed United O7 Americas, becoming the fifth joint office since the companies joined forces in 2019. Since then, the partners have opened offices in Dubai and Kuala Lumpur, with subdivisions in Beijing and Tokyo.
"Houston has always been a major shipping hub and is considered the energy capital of the world. By joining forces, we will strengthen our presence in this market and continue to serve the world's largest EPC contractors, oil and gas companies, and project forwarders," said Lars Bonnesen, managing director of UHL.
Managing partner of Ocean7, Jesper Henriksen, added: "By working together, we will continue to cover all market segments in our industry, offer customers with access to our shared large and diverse fleet, and offer our combined expertise and experience."
UHL's Houston office started operations in November 2020 and is managed by Rene Pedersen. He joined the company in 2020 with nearly 18 years of experience in the multipurpose, heavy lift shipping industry, having held senior positions with Scan-Trans, Intermarine, and Zeamarine. Eileen Wang also joined UHL Americas in 2020 as business development executive. She has more than 25 years of experience, having successfully represented major multipurpose carriers in the USA.