While large-scale hydrogen projects are increasingly being planned, there are mixed views about the speed and extent at which hydrogen will create work for the project logistics sector. Phil Hastings reports.
Global interest in the potential of hydrogen as a fuel for transport and power generation is accelerating, creating a potentially large and fast-growing market for heavy lift and project forwarding service providers.
"It is quite clear that hydrogen is seen as a fuel of the future by governments and energy companies in industrialised economies and that move is already starting," commented Colin Charnock, group ceo, Trans Global Projects (TGP).
Neom project
He pointed to construction of the USD8.4 billion Neom green hydrogen project in north-west Saudi Arabia. Said to be the largest commercial-scale green hydrogen production facility in the world, with a target initial output figure of up to 600 tonnes of green hydrogen per day, the facility is scheduled to become operational in 2026. "Such investment bodes well for the project logistics industry serving the construction of new hydrogen projects around the world," he believes.
Colin Hindley, global sector head, international oil companies, DHL Industrial Projects, said the global energy crisis sparked by Russia's invasion of Ukraine had "accelerated the momentum behind hydrogen and the opportunities it offers to simultaneously contribute to decarbonisation targets and enhance energy security".
However, "we are now entering a critical period where planned projects are reaching the decision gate for FID approvals – that will be a key milestone in terms of how the hydrogen sector matures in the energy market," he stated.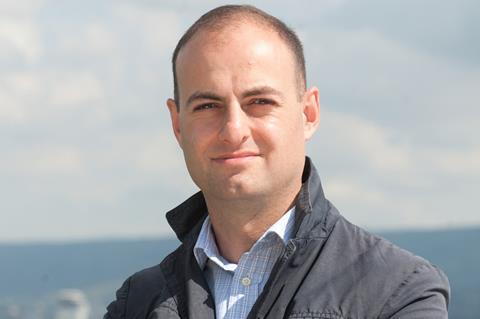 It is a bit early at the moment to talk about any huge demand for transport for the hydrogen industry and time will show how that develops. – Irakli Tsankashvili, Logistics Solutions
Irakli Tsankashvili, group ceo of Georgia-headquartered international freight forwarder Logistics Solutions and its heavy transport and lifting subsidiary LS Heavylift, was also cautious. He suggested that "it is a bit early at the moment to talk about any huge demand for transport for the hydrogen industry and time will show how that develops".
Nevertheless, he said the potential is evident. "Due to declining natural resources in all countries, we definitely need to find some good and sustainable alternatives to survive and hydrogen is definitely one of them."
Significant impact
Mike Schoofs, global head of renewable and energy logistics for Kuehne + Nagel (K+N) said that while the growing global interest in hydrogen is in its early stages, it will "significantly impact the future of project logistics". For hydrogen to become a globally accessible fuel source, there will have to be a massive worldwide upscaling of facilities.
"As those hydrogen-related projects develop, there will be a need for specialised logistics services to provide the transportation of hydrogen production equipment, storage facilities and distribution infrastructure on a large scale," he added.
"There will be new logistics business opportunities and a requirement for highly sophisticated logistics solutions to service a demand for modularisation, heavy lift equipment and the handling of sensitive cargo."
However, TGP's Charnock said it is currently not envisaged that hydrogen projects will require any different types of logistics operation. "Hydrogen is after all an industrial gas and projects in that sector have been constructed throughout the world for decades." HLPFI