Future downstream oil and gas industry investment is likely to be increasingly focused on sectors like hydrogen, biofuels and petrochemical production to support the energy transition, alongside traditional oil refining and liquefied natural gas (LNG) activities. The resultant increase in project logistics and heavy lift demand will put further pressure on logisticians. Phil Hastings reports.
With the anticipated increase in downstream projects running in tandem with continuing worldwide construction of renewable power installations, securing sufficient suitable vessels and other heavy lift capacity could become a critical issue. Anticipated trends in downstream oil and gas sector investment are summarised in the International Energy Agency's (IEA) recently published World Energy Investment 2023 report, which provides a full update on global investment in 2022 and an initial reading of emerging developments this year. The report said that while investment in oil refining continued to rise last year, "as the current wave of new capacity additions reaches completion, investment is expected to wane in the coming years".
Growth areas
In contrast, investment in new growth areas, such as low-emission hydrogen, biofuels, petrochemicals and plastics recycling, "is set to account for a larger share of overall investment by refiners".
The picture regarding LNG as a sector for investment and a source of new projects is mixed. The IEA says that while there is a near-term need for additional capacity, there is far less certainty about future requirements.
Mike Schoofs, global head of renewable & energy logistics for Kuehne + Nagel (K+N), noted that his company is expanding its established involvement with refining, petrochemical and LNG projects to also include emerging markets such as hydrogen, biofuels and carbon capture.
"Current market dynamics reflect several influential factors. First, the existing refinery infrastructure is being converted to produce cleaner products such as sustainable marine and aviation fuels. Second, geopolitical events surrounding the Russian invasion of Ukraine have sparked heightened global interest in LNG," he said.
Additionally, K+N is anticipating the emergence of further hydrogen, ammonia and biofuel projects soon. In the case of biofuels, for example, the company is currently in discussions with EPC customers in select markets, such as Australia, to evaluate how it can help bring those projects to fruition from a logistics perspective. "To address all those changes across the downstream oil and gas industry, we are actively engaging with our customers' FEED studies, many of which are likely to be expedited for construction," he added.
New fuels
Hydrogen and biofuel projects are also becoming increasingly significant for DHL Industrial Projects, which provides integrated project logistics solutions across all oil and gas sectors worldwide.
"DHL Industrial Projects is supporting global clients for a multitude of downstream oil and gas sector opportunities focused on cleaner energies, notably hydrogen and biofuels, where we are working with customers on the execution of projects into the 2030s," confirmed Colin Hindley, the organisation's global sector head, international oil companies. That investment, he continued, is currently heavily concentrated in a handful of economically developed countries.
"Biofuel projects are the faster growing at the moment due to the ability of operators to transform brownfield sites, decreasing the carbon intensity of their refinery operations and meeting a growing demand for final product, for example sustainable aviation fuel (SAF)," he said.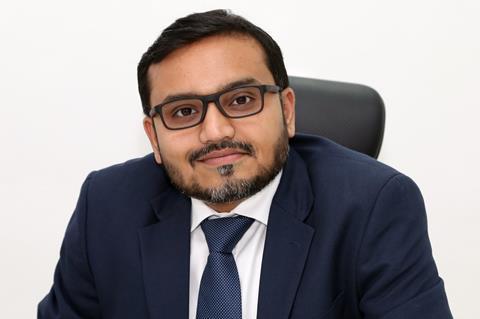 The Qatar Investment Authority is considering investing in a green hydrogen and ammonia project in the Suez Canal Economic Zone in Egypt. – Jigar Shah, JSL Global Qatar
Colin Charnock, group ceo at UK-headquartered project logistics management company Trans Global Projects Group (TGP), confirmed growing international investment in biofuels: "We see a number of projects under planning and close to the start of construction as well as some already in progress."
International interest
Jigar Shah, director – projects & 3PL for JSL Global Qatar, which provides logistics services to oil and gas industry companies and the chemicals sector, including the storage of shipments at its dangerous goods warehouses in Qatar and Sohar, Oman, provided a specific example of the growing international interest in biofuel and related new projects.
"The Qatar Investment Authority is considering investing in a green hydrogen and ammonia project in the Suez Canal Economic Zone in Egypt which is positioning itself as a regional hub for green energy," he pointed out. "International companies have signed USD33 billion worth of preliminary agreements for green ammonia and hydrogen projects this year."
Irakli Tsankashvili, group ceo of Georgia-headquartered international freight forwarder Logistics Solutions and its heavy transport and lifting subsidiary LS Heavylift, agreed that biofuels and hydrogen will offer significant new project logistics business opportunities "soon" but suggested that in the Caucasus/Caspian region, at least, not currently.
"Biofuels and hydrogen are definitely new and interesting fields which are growing in popularity globally but they are not yet so popular in the Caucasus/Caspian region," he said.
"However, demand for those fuels as an alternative and back-up to declining natural resources and fossil fuels will definitely pick up in near future. So I definitely expect such business coming soon."
Cleaner products
Tsankashvili also agreed with the suggestion in the IEA's World Energy Investment 2023 report that in addition to investment in new cleaner fuels like biofuels and hydrogen, the downstream oil and gas industry is going to see an increase in petrochemical plant projects.
As background to that argument, he pointed out that LS Heavylift's previous experience in the sector includes transporting and positioning 1,500-tonne, 45 m high furnaces for a petrochemical plant in Azerbaijan.
"Petrochemicals is definitely the field which will pick up and develop more in Caucasus, Caspian and Central Asian countries," he stated. "We are currently working on a few petrochemical industry projects in the region, among others in Georgia, and hope that they will move to the active phase very soon. That means demand for related heavy lift and project forwarding services will increase."
Globally, one of the latest examples of a major investment in new petrochemical plants is the Saudi Aramco and TotalEnergies USD11 billion Amiral complex in Saudi Arabia. EPC contracts for the main process units and associated utilities were awarded in June, following the final investment decision at the end of 2022. Integrated with the Satorp refinery in Jubail, the petrochemical complex will house one of the largest mixed-load steam crackers in the Middle East Gulf, with a capacity to produce 1,650 kilotons per annum of ethylene and other industrial gases.
However, securing the right vessels and other heavy lift capacity to support future downstream oil and gas sector projects of all types could become a more significant challenge. DHL's Hindley said the design and planning of such projects and the required speed of development will generate increased demand for modularisation over the next three to four years.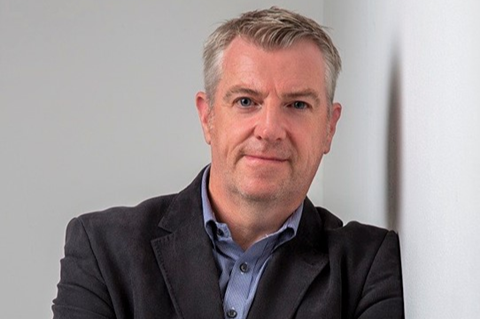 With the need for modularisation, the planning to ensure tonnage availability to support logistics and meet onsite dates in the construction scheduling will become a critical issue. – Colin Hindley, DHL Industrial Projects
"With the need for modularisation, the planning to ensure tonnage availability to support logistics and meet onsite dates in the construction scheduling will become a critical issue going forward," he argued. "That will accentuate the importance of early planning and engagement with vessel owners for the shipment of material which would potentially be moving in 18-24 months."
Complexities
JSL Global's Shah suggested that further logistics challenges will arise from the fact that the requirements for all types of downstream oil and gas projects are likely to become increasingly complex and influenced by environmental considerations. "The general operational requirements placed on heavy lift and forwarding service providers working on downstream oil and gas projects have already changed in recent years in Qatar due to the industry's upgraded requirements," he commented.
"In the coming years, forwarders should embrace new technologies to change the way that heavy lift and forwarding services are provided due to the increasing complexity of downstream oil and gas projects and the focus on green logistics solutions."