UAE-headquartered Al Faris has taken delivery of a Tadano GR-800EX rough-terrain crane for use on infrastructure projects.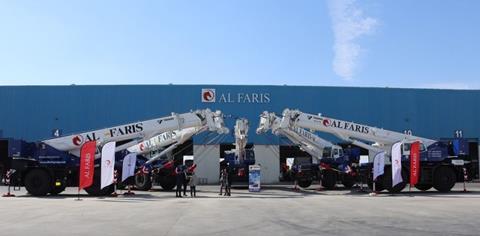 The crane has a maximum lifting capacity of 80 tonnes and a 47 m boom extension. It is also able to work with various outrigger spreads.
The unit was sold by Tadano's UAE distributor United Al Saqer Heavy Equipment.