USA-based ALL Family of Companies will take delivery of six rough-terrain cranes from Grove in the first quarter of 2021.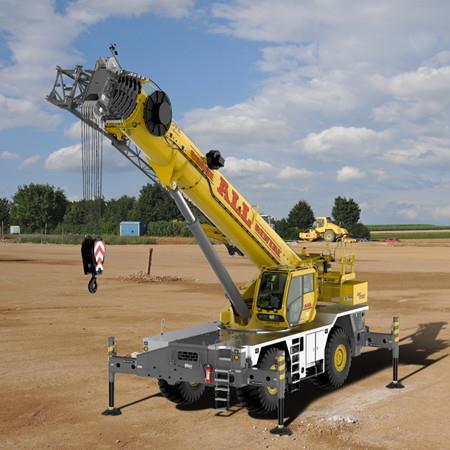 The new Grove GRT8120s are among the first to roll off the assembly line. The 120-ton (108.9-tonne) lifting capacity crane, which is identical in size to smaller 100-ton (90.7-tonne) capacity units, can be delivered in two truckloads. ALL said that by adding a pinned boom with a maximum length of 197 ft (60 m), the unit becomes a versatile crane with a smaller footprint and a capacity that, in certain instances, can rival that of a 130-ton (117.7-tonne) crane.
"For industrial work at refineries and processing plants, and in the precast and steel erection of urban construction, the GRT8120 will get where other cranes cannot and will deliver the reach and lift that these applications demand," said Chad Rados, project coordinator at ALL.
The GRT8120 also features Grove's MAXbase variable outrigger positioning system. Equipped with length-sensing outrigger extension cylinders and an automatic levelling system, the MAXbase further improves access to congested jobsites.
The order follows ALL's recent purchase of four Grove GRT9165s. Taken together, the addition of ten new rough-terrain cranes in less than a year speaks to the customer demand for these machines, said the company.