The ALL Family of Companies is adding an 800-ton (726-tonne) capacity Liebherr LR 1800-1.0 crawler crane to its fleet.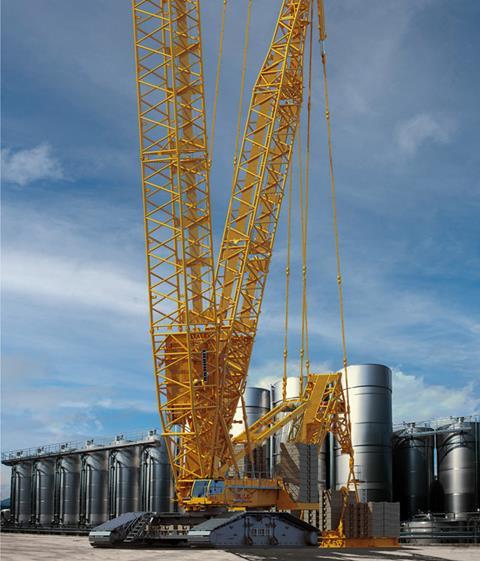 The purchase is in addition to the 21 Liebherr cranes that ALL will take delivery of throughout 2021, as HLPFI reported here.
The LR 1800-1.0 is scheduled for delivery in May.
Rick Mikut, crawler crane division manager for ALL, commented on the crane's extra-wide 2.4 m track pads: "By spreading the weight over a larger area, the LR 1800 creates less ground bearing pressure and allows for greater manoeuvrability across a wider range of ground conditions." He expects that the unit will be utilised for bridge and industrial projects, as well as work at power and processing plants and wind energy projects.