Heerema Marine Contractors has selected Huisman for the delivery of a motion-compensated pile gripper.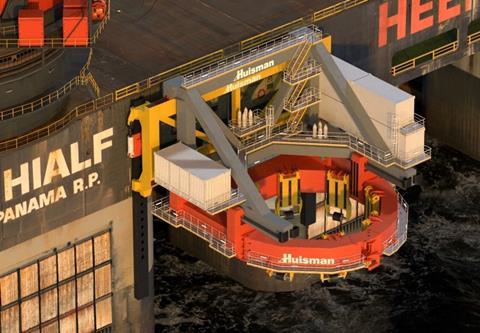 The order will be the third motion-compensated pile gripper to be built by Huisman, which said that the technology plays a significant part in enabling the energy transition by supporting the construction of the next generation of offshore wind farms.
The gripper will allow Heerema to install monopiles up to 12.5 m in diameter, with a length of up to 115 m and a weight of 3,200 tonnes. It has been designed specifically for Heerema's vessel Thialf.
The design and construction of the gripper will be a combined effort carried out at Huisman's locations in the Czech Republic and in the Netherlands.