Sihanoukville Autonomous Port (PAS) in Cambodia has ordered two Generation 6 Konecranes Gottwald mobile harbour cranes from Konecranes.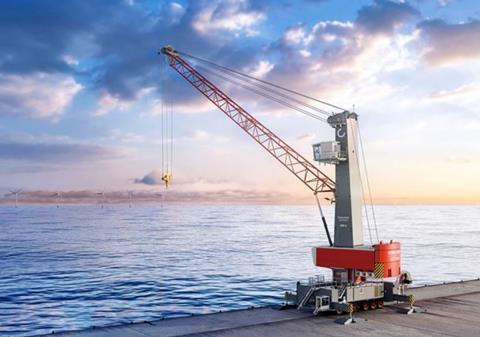 With a working radius of up to 46 m and a capacity of up to 100 tonnes, the cranes will be used mostly for container handling. They can also handle bulk, general and project cargo when needed.
Expected for delivery in Q4 2023, the cranes will be Cambodia's first-ever mobile harbour crane order, according to Konecranes.
As the rate of cargo throughput continues to rise each year, PAS said it decided to add the cranes to the port's infrastructure to improve capacity and efficiency.
"Konecranes Gottwald mobile harbour cranes stood out as the right solution, offering fast operation for quick vessel turnover combined with impressive eco-efficiency. The electric drive system combined with an external power supply allows us to significantly lower on-site exhaust emissions while reducing operational costs," said Ty Sakun, deputy director general of technique, PAS.