Türkiye-based crane rental company Kuşgöz İzmir Vinç has added a Liebherr LTM 1750-9.1 mobile crane to its fleet.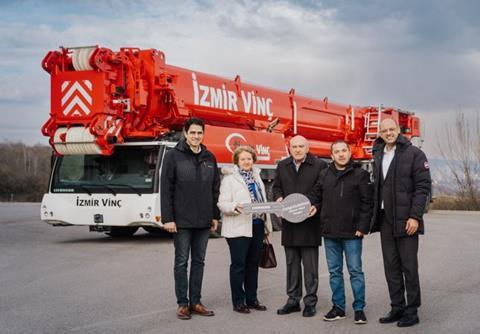 The nine-axle crane has a maximum load capacity of 800 tonnes and will be the company's largest crane, said Liebherr.
"We plan to use our new crane for tasks that cannot be done by 500-tonne mobile cranes and are not economical for crawler cranes due to the high transport costs," said company owner İsmail Kuşgöz.
Kuşgöz İzmir Vinç added that the crane mainly in the assembly and maintenance of wind turbines and petrochemical plants as well as in industrial construction.