Poland's Dźwig-Mar has taken delivery of a Liebherr LTM 1650-8.1 crane as demand from the wind energy sector continues to grow.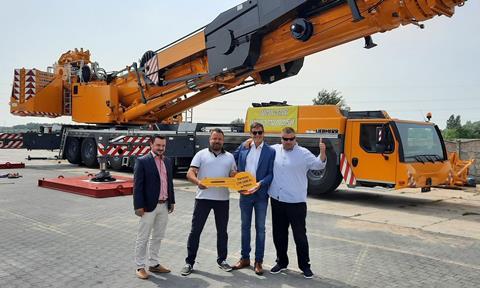 The number of wind turbines in Poland continues to increase and Dźwig-Mar's Marcin Zielonka said that this means there is a higher demand for large cranes. "The eight-axle model will upgrade our fleet to meet the increased demand for cranes in this class. It is now our largest mobile crane."
In addition to the erection of wind turbines, the LTM 1650-8.1 will also carry out hoisting work at heavy industry sites such as refineries.
Zielonka said: "This heavy-duty crane can handle hoisting work normally reserved for the 700 tonne class effortlessly but has the dimensions of a 500 tonne crane."