Germany's Würzburger Kranverleih und Bergungsdienst has taken delivery of two Liebherr mobile cranes – an LTM 1030-2.1 and LTM 1110-5.1.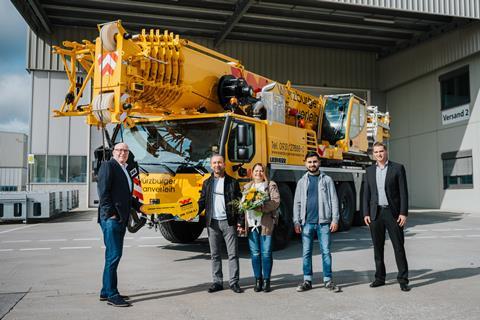 The 110-tonne capacity LTM 1110-5.1 crane will replace an ageing 100-tonne capacity unit in the company's fleet. Würzburger Kranverleih's owner Ibrahim Kücükdag explained: "The LTM 1100/2 has served us well for almost 20 years, but the new crane comes with plenty of benefits. Its 60 m telescopic boom is 8 m longer and its VarioBase variable support base makes it suitable for a whole range of new types of work. The LTM 1110-5.1 it is also easier to set up at the site as even the maximum ballast is the same width as the vehicle."
Würzburger Kranverleih will also use the LTM 1030-2.1 to replace an ageing Liebherr model. The LTM 1030-2.1 has a lifting capacity of 35 tonnes.
www.wuerzburger-kranverleih.de