Industrial plant construction specialist Mintor deployed a Liebherr LTM 1120-4.1 mobile crane to carry out repair work at the Sarlux oil refinery in Sardinia, Italy.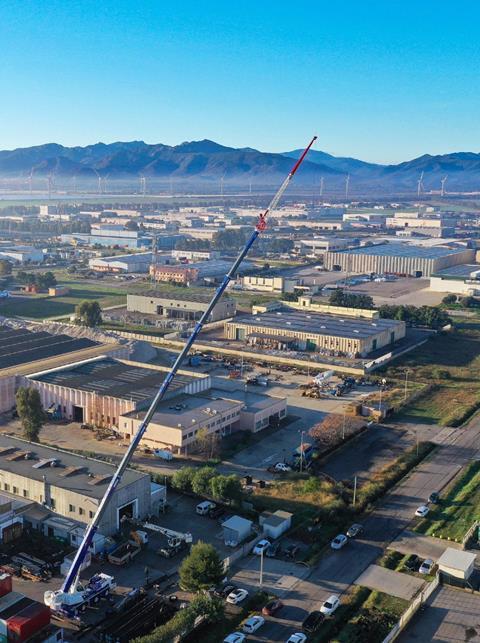 The LTM 1120-4.1 boasts 120 tonnes of lifting capacity and, according to Liebherr, its 66 m-long telescopic boom is the longest boom in the four-axle class.
To work at a refinery, cranes need to have long booms, compact designs and high safety standards, said Liebherr, which added that the LTM 1120-4.1 is particularly suited for work in the petrochemicals industry. Giorgio Aru, purchasing managing at Mintor, added: "The precision of the crane movements is extremely important for working in oil and gas plants."
A hoist height of 58 m was required for the job on the flue's emissions system at the refinery in Sardinia. As the 66 m-long boom was long enough to reach this height, there was no need to erect lattice extensions. 15.5 tonnes of ballast was used, which is half the maximum possible counterweight.
Liebherr said the restricted conditions in the refinery proved challenging, which meant the option of using a compact four-axle mobile crane was a major benefit for Mintor.