MyCrane has appointed four new franchisees as it expands its operations in Kazakhstan, Oman, the UAE and Uzbekistan.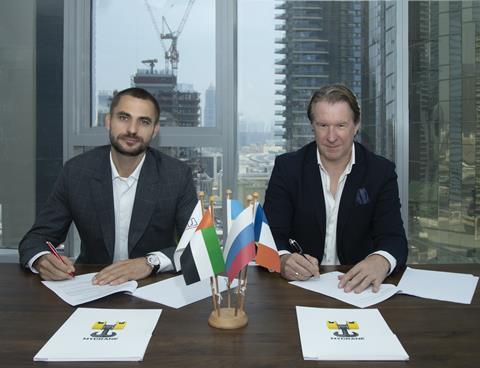 The appointments were confirmed during The Big 5 construction trade show held in Dubai this week. The new MyCrane offices will be located Nur-Sultan, Muscat, Dubai and Tashkent.
MyCrane said its platform simplifies the process of crane rental procurement, allowing users to submit details of their lifting requirements in order to receive personalised quotes from a range of registered crane providers.
MyCrane founder Andrei Geikalo, said: "Our new partners share our passion for changing the way the crane rental business works, and we would now be happy to hear from other entrepreneurs who may be interested in operating MyCrane in their home country."
Besides the lifting services search, MyCrane offers a number of other tools for the crane industry, including a marketplace to advertise used equipment, rigging equipment, spare parts and auxiliaries, plus career vacancies.