Dubai-headquartered MyCrane has launched its global business-to-business digital platform for crane rental procurement.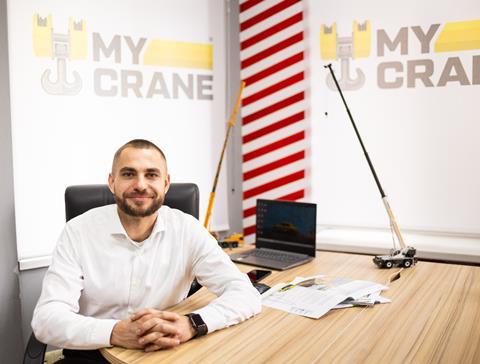 The platform allows users to submit details of their lifting requirements in order to receive personalised quotes from a range of registered crane providers. MyCrane also offers a marketplace and support services such as engineering and legal consultancy.
MyCrane explained that the platform simplifies the process of crane rental procurement and removes the need for users to contact multiple equipment providers.
The site has been developed by entrepreneur and industry professional Andrei Geikalo, a former commercial director in the heavy lift and project cargo sector.
"MyCrane was born out of the desire to change the existing out-dated and inconvenient methods of procuring crane services, and to make life easier for those who require lifting services," Geikalo said.
"With MyCrane, there are no more phone calls or unclear quotations to decipher – just easy-to-understand quotes delivered direct to your inbox. And when you need to change your quote, simply amend your online request at the MyCrane website and our equipment providers will be back in touch."
The platform is suitable for cranes between 6 and 750 tonnes capacity. Crawler, mobile and tower cranes can all be requested on the site. In addition, the MyCrane team is working on adding new crane types, such as fast assemble tower cranes, gantry cranes, mini cranes and others.