Australia's Marr Contracting (Marr) is set to use renewable drip-in (HVO100) fuel in equipment deployed on two Australian government projects, stepping up efforts towards achieving net-zero emissions within the industry.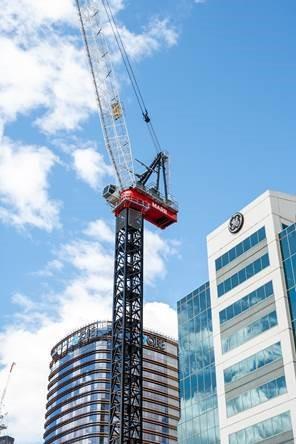 On November 21, minister for infrastructure, cities and active transport, Rob Stokes, announced that Neste's HVO100 drip-in fuel (made from 100 percent renewable raw materials) will be used in Marr's cranes operating on the construction of two New South Wales government projects, Powerhouse Parramatta museum and Sydney fish market.
The announcement comes as a result of an initiative between Marr and the NSW government, as HLPFI reported here.
Neste's HVO100 drip-in fuel was assessed on Marr's cranes, along with the importing process, with the first shipment arriving in the country in August. The subsequent approval from the Australian government to allow the supply and sale of HVO100, assisted by Refuelling Solutions as Marr's nominated distribution partner, was finalised on October 21, clearing the way for HVO100 to be used in Marr's cranes.
Commenting on the research process for which fuel to back, Marr managing director, Simon Marr, said: "The decision to replace fossil diesel with HVO100 is about being real about sustainability. In our space there has been a lot of discussion about electrification, but after looking at the alternatives we believe this is the most sustainable power source currently available for the work that we are doing. That's because it allows us to transition away from fossil diesel and maintain the speed, power and reliability of our cranes to drive productivity and cost-efficiencies on the projects we are working on – while at the same time helping our clients achieve their sustainability goals."