Tadano's boom booster kit is now available for the CC 68.1250-1 crawler crane, increasing the main boom's stiffness and upping its lifting capacity by up to 30 percent.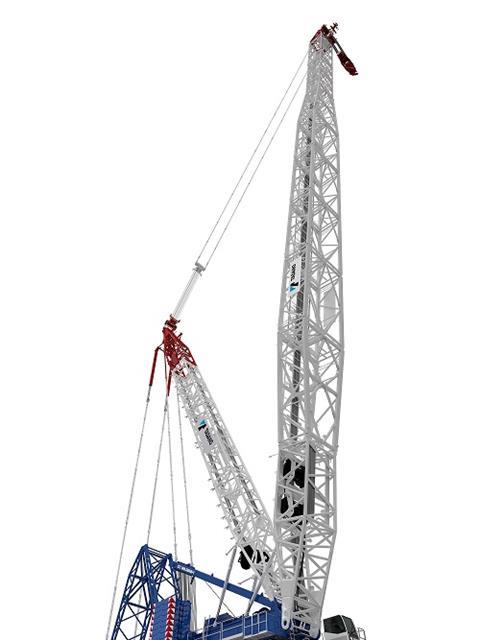 The kits are available in lengths up to 102 m, which means the crane could reach a hook height of 194 m, said Tadano.
The boom booster for the 1,250-tonne capacity CC 68.1250-1 is made up of additional boom sections: an 11 m-long lower adapter, an upper adapter of the same length and a series of 10 m-long intermediate sections.
This means that with five intermediate sections, the boom booster kit reaches a length of 72 m, which is further increased to a total of 102 m with eight intermediate sections.
Tadano added that the transport dimensions and relatively low weight of the components ensures that the boom booster can be transported easily and cost-effectively.
With the boom booster, Tadano said that it has optimised the CC 68.1250-1 for jobs in the wind energy industry and other projects where large lifting heights and lifting capacities are required. For instance, the boom booster increases the crane's maximum load weight at a hook height of 194 m from 98 tonnes to over 100 tonnes. This means that the CC 68.1250-1 is now also able to erect wind turbines with hub heights of up to 185 m.