Saudi Arabia-based Expertise Contracting has placed a landmark order for 79 all-terrain Tadano cranes.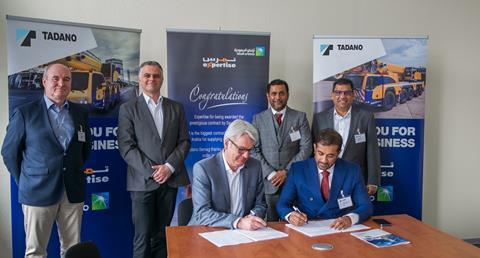 Expertise Contracting serves the petrochemical, oil and gas production and energy industries, plus other sectors across the Middle East. The crane order comes off the back of a winning bid for a project for Saudi Aramco.
The order comprises 50 AC 3.055-1s, 17 AC 5.130-1s, 11 AC 5.250-1s and one AC 8.500-1.