The HLPFI team reviews the entries that were shortlisted for the Excellence in Engineering award.
For the Excellence in Engineering Award our judges were looking for a transport engineering team or company that has demonstrated its ability to overcome unusual challenges using customised engineering solutions.
Our 2020 shortlist for Excellence in Engineering:
Air Canada Cargo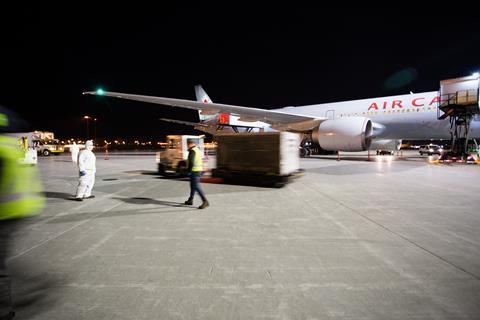 Air Canada Cargo impressed our judges with its rapid response to the Covid-19 pandemic that saw the company reconfigure the cabins of its Boeing 777-300ER ­ – the largest aircraft in its fleet – ­ to ensure that medical projects and personal protective equipment (PPE) could be transported.
Within six days, the company's cross-functional engineering, procedures, regulatory, and safety teams completed the necessary physical work in the aircraft cabins, which included the removal of passenger seats, and developed extensive plans to safely and efficiently manage cargo-only operations on these aircraft.
Collett & Sons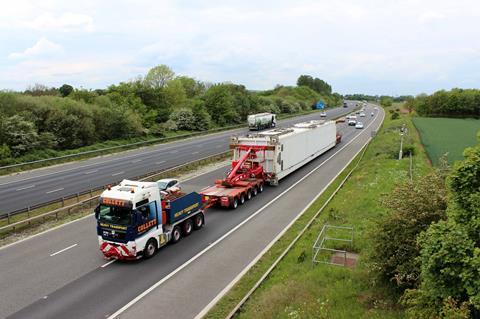 Securing a place in this year's shortlist is Collett & Sons, which when tasked with delivering three cold box sections to the West Midlands, UK, had to engineer a bespoke solution for the heaviest and largest piece ­– a heat exchanger that weighed 90 tonnes and measured 25 m x 5.3 m x 4.2 m.
Collett utilised Scheuerle clamp systems and transport brackets that were designed in-house to secure the load and complete the complex transport operation.
FESCO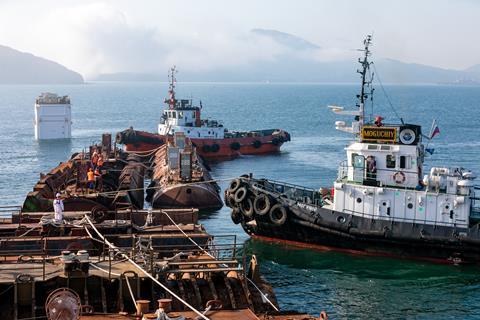 Also impressing our judges was FESCO. The company moved parts of nuclear-powered submarines, the heaviest of which weighed 3,323 tonnes, from Kamchatka to a decommissioning site in Primorsky Krai, Russia.
For the project, FESCO manufactured cradles, lashing beams and stoppers; in total more than 300 pieces of deck arrangements were fabricated.
GPO Heavylift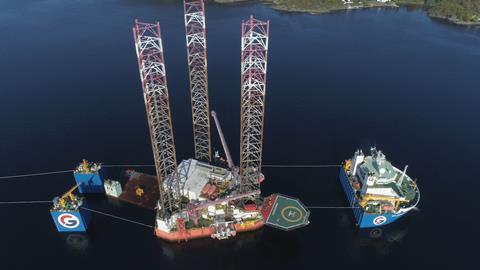 In May 2019, GPO Heavylift transported the jack-up rig COSL Rigmar from Norway to China onboard the heavy transport vessel GPO Amethyst.
As the spud cans of the rig had a considerable protrusion below the hull baseline, an innovative solution was developed to increase safety, meet COSL's timeline and to reduce costs. GPO Heavylift's solution involved the use of a semi-submersible barge as grillage underneath the rig.
Mammoet
The Northern Lock in IJmuiden, the Netherlands, is the largest in the world, providing a stable shipping route into Amsterdam. After nearly 100 years of operation, the lock and the heavy lock doors were to be replaced.
Mammoet was approached with an ambitious plan to transport the world's largest lock doors from the manufacturer in South Korea to the port of Amsterdam, and safely install them. The sheer size of the three doors made this a unique project.
Mammoet's early involvement enabled the company to undertake considerable planning, providing custom solutions, including an unusual water-borne transportation, for the project's complex challenges.
The winner of the Excellence in Engineering award will be announced in October.
Find out more: www.heavyliftawards.com