The rugged terrain and infrastructure limitations of Central Asia present unique challenges for heavy and project cargo transportation – and the geopolitical tensions currently affecting the region are adding a further layer of complexity, writes Megan Ramsay.
"Cargo moving overland to the Caspian has to pass via mountainous routes, sometimes including serpentine roads. Some countries have very low permitted axle loads – for example, in Georgia it is 9 tonnes per axle and in Turkmenistan in some places only 6 tonnes per axle," said Colin Charnock, ceo of Trans Global Projects Group. However, there are ongoing road and tunnel construction projects through the mountainous regions of Georgia and Azerbaijan to increase options for transporting over-dimensional project cargo to the Caspian. One example is a new 17 km road from the Kakheti region of Georgia to the country's border with Azerbaijan, a USD30.5 million project funded by a loan from the Asian Development Bank (ADB).
Construction of the two-lane asphalt road and six bridges began in September 2022. AzerNews said the route will connect the Tbilisi-Bakurtsikhe-Lagodekhi international road from the side of the Alazani Valley with the internal roads of Azerbaijan.
Different challenges have arisen in recent times, though. "Covid-19 and the Russia-Ukraine conflict were the perfect storm," said Peter Ehrhorn, Blue Water Shipping regional director Middle East and Central Asia.
There were difficulties at the border between China and Kazakhstan during the pandemic, for example. And while the impact of the pandemic has eased, the Russia-Ukraine conflict continues to affect project activity in the region.
Projects have been postponed, which has allowed time to find alternative logistics solutions – although costs and delivery times have increased with, for instance, rate hikes on Russia's inland waterways. Plus, it is becoming increasingly difficult to arrange cargo insurance on traditional routes via the Black Sea, and some international corporations and EPCs are even banning the use of certain routes.
In the past, most freight from Europe and the USA to Central Asian republics was channelled via the Russian ports of Novorossiysk, Azov, St Petersburg and the far-eastern port of Vladivostok. Given the current situation, what are the alternatives? Iran and Afghanistan, being sanctioned countries, render cargo insurance and transit virtually impossible, leaving two main options.
One is the trans-Caucasus cross-Caspian middle corridor connecting Poti port in Georgia, via Baku in Azerbaijan, to Aktau and Kuryk ports in Kazakhstan. However, Siddique Khan, ceo, Globalink Logistics, said this corridor has a limited operating capacity and due to the recent shift in the supply chain from the Russian corridor, it faces long delays.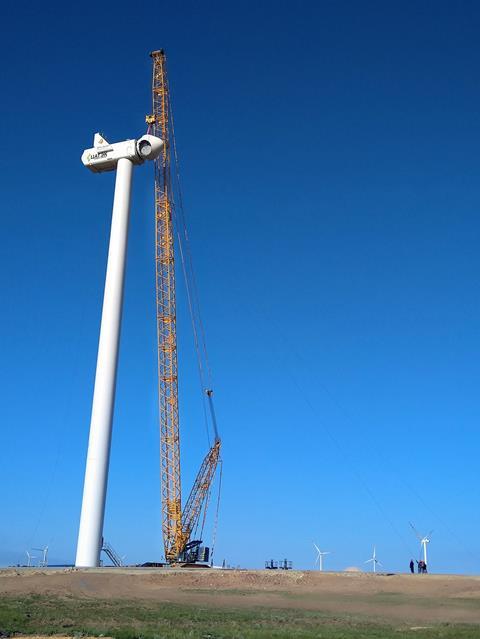 Chinese project cargo corridor
The second viable route is the overland Chinese transit corridor, which connects all major Chinese ports to Central Asia. "Despite its length and cost, we manage substantial freight through this corridor," Khan said. "Operating this route requires access to heavy equipment, paperwork knowledge, and a strong presence on the borders between China-Kazakhstan, China-Tajikistan and China-Kyrgyzstan to manage project freight effectively."
Globalink's presence in Constanta, Istanbul, Poti, Baku, Aktau and Turkmenbashi ports, as well as its terminals on the Kazakhstan-China border and its fleets of road and rail equipment, have enabled the company to maintain its services in the region, said Kahn. He added: "It is important to note that we also continue to service Trans Baltic-Russia routes to Central Asia and operate on the Volga-Don channel that connects the Black Sea and Baltic Sea to the Caspian Sea."
Overall, transit times are longer nowadays. Ehrhorn said there have been bottlenecks in Türkiye, Georgia and Azerbaijan and on the ferries that cross the Caspian Sea. To make matters worse, in response to the recent Kerch Bridge bombing, the Russian authorities immediately and indefinitely closed navigation in the Azov Sea to commercial shipping. Charnock pointed out: "For certain oversized cargoes, there are no alternative routes."
Despite the disruption to logistics, Azamat Izteleuov, regional sales manager Central Asia at crane and heavy lift services provider Sarens, is confident that balance will be restored. "The economy always tends to gravitate back to an equilibrium," he said.
Sarens has certainly been busy in the region. In recent years it deployed seven cranes to perform lifts at a Tashkent city power plant project, completing additional jacking and skidding work to help the client install generators; offloaded and transported 21 heavy and out-of-gauge components from KCOI port in Kazakhstan to Tashkent for the Uzbekistan natural gas conversion power plant; and moved 37 oversized tanks from KCOI port to the Karabatan integrated gas chemical complex near Atyrau.
"Despite its length and cost, we manage substantial freight through this [chinese] corridor"- Siddique Khan, Globalink Logistics
Slow period for heavy transporters
Overall, said Ehrhorn: "Since Blue Water finished the Tengizchevroil TCO project [in Kazakhstan] two or three years ago, oil and gas projects have dropped so it has been a fairly slow period – and the conflict in Ukraine has not helped."
However, there are some new developments in the oil and gas business. "Things are starting to pick up and we are doing preparation, route studies and cost estimates for alternative routes – mainly from Türkiye through Georgia to Azerbaijan but also from China to Kazakhstan, Uzbekistan and Azerbaijan," he said. Big moves for these oil and gas projects will probably start to take place two to three years from now.
Absheron gasfield
Recently, TotalEnergies and State Oil Company of the Republic of Azerbaijan (SOCAR) started production at the first phase of development of the Absheron gas and condensate field in the Caspian Sea, around 100 km southeast of Baku.
"This first phase connects a subsea production well to a new gas processing platform, itself linked to SOCAR's existing facilities in Oil Rocks," a statement said. The project is operated by JOCAP (Joint Operating Company of Absheron Petroleum) and the gas will be sold on the domestic market in Azerbaijan. At the time of writing, Abu Dhabi National Oil Company had just bought a 30 percent stake in the Absheron field; SOCAR and TotalEnergies each hold 35 percent.
While oil and gas activity has been fairly quiet, there has been a surge in the renewable energy business. Globalink, for instance, has completed several large-scale solar power projects in Kazakhstan and Uzbekistan. The company also has wind energy projects in the pipeline and has been contributing to a hydropower project in Tajikistan. The recent completion of another phase of the Central Asia-South Asia power transmission line project emphasises the growing significance of the region as a source of sustainable energy and materials.
"Things are starting to pick up and we are doing preperation, route studies and cost estimates for alternative routes - mainly from Türkiye through Georgia to Azerbaijan"- Peter Ehrhorn, Blue Water Shipping
Other recent projects to which Globalink has contributed include managing Uzbekistan's largest gas-powered power plant and transporting thousands of tonnes of project freight, including super-heavy turbines weighing up to 575 tonnes each.
Blue Water's main focus since it began operating in the Caspian region and Central Asia has been oil and gas-related projects, but the company has also been very busy of late with wind turbines and shipments for solar farms on routes from China, and has increased its focus on renewables in the region generally.
"There is huge growth in renewable energy and a lot of investment, especially in wind and solar farms across Azerbaijan, Uzbekistan, Kazakhstan and Georgia. This is all onshore for now and the next four or five years, but offshore is being looked at too," Ehrhorn said.
The UAE's Masdar (also known as Abu Dhabi Future Energy Company), for example, is reported to have signed an agreement with SOCAR to develop 2 GW of offshore wind and hydrogen production projects as well as 1 GW of solar photovoltaic projects and 1 GW of onshore wind in Azerbaijan.
Also earlier this year, a memorandum of understanding was signed between Azerbaijan's energy ministry and China Gezhouba Group Overseas Investment on the implementation of 2 GW of renewable energy projects. The deal includes cooperation in assessing the potential for investment in utility-scale solar energy, onshore and offshore wind energy, energy storage and integrated smart energy systems, as well as green hydrogen production projects in Azerbaijan, the energy ministry said.
Uzbekistan also signed up recently for several solar and wind projects. CEEC Energy China will build 2 GW of solar power plants in the Kashkadarya, Bukhara and Samarkand regions, while a joint venture between Huaneng Renewables and Poly Technologies will develop a further 2 GW of solar capacity in the Jizzakha and Tashkent regions, Investment Monitor said.
China dominates
According to TGP's Charnock, the wind energy business in the Caspian region is dominated by Chinese EPCs and manufacturers, who are planning to transport blades thousands of kilometres overland from China. For instance, Masdar's main supplier for its 500 MW wind farm in the Navoi region of Uzbekistan is Chinese turbine manufacturer Xinjiang Goldwind Science & Technology.
"It is probably no great coincidence that the aforementioned solar and wind power projects in Azerbaijan and Uzbekistan feature Chinese EPC contractors and Chinese manufacturers," Charnock remarked, alluding to China's Belt and Road Initiative (BRI).
The BRI has spurred many infrastructure and connectivity improvement projects in Central Asia, opening up opportunities for logistics service providers as well as promising potential economic growth for countries involved – and thereby driving further logistics demand.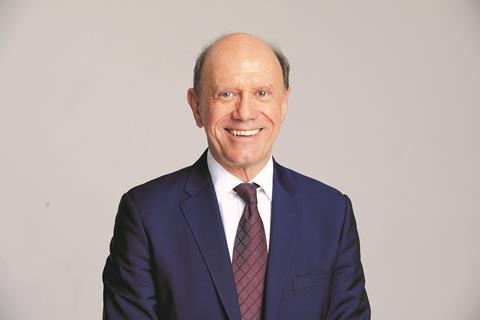 "The wind energy business in the Caspian region is dominated by Chinese EPCs and manufacturers, who are planning to transport blades thousands of kilometres overland from China. "– Colin Charnock, Trans Global Projects
China has been investing in road infrastructure in countries such as Georgia, where a new Chinese-built highway through the Rikoti Pass will link the east and west of the country as well as improving overland connections between Asia and Europe once it opens in 2024.
Border investment
"There has also been investment at the border with Kazakhstan, such as the Khorgos dry port that was built for transhipment of cargo and rail reloading," Ehrhorn said. Kazakhstan, a former member of the Soviet bloc, uses Russia's railway gauge – which is 8.9 cm wider than the standard gauge used in China and thus renders necessary the transfer of cargo at the border.
"A year to 18 months ago rail was very busy but now container freight from the Far East to Europe has dropped a lot; it is not as competitive any more since global container rates have dropped, and given the limitations on transit through Russia," Ehrhorn added.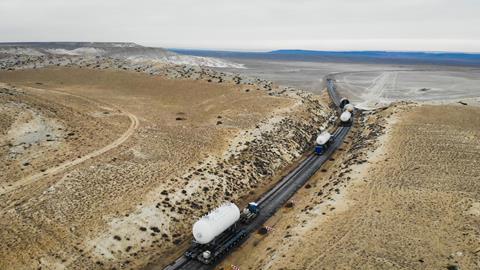 On May 18-19 this year, the first China-Central Asia Summit took place in Xi'an city, located in China's Shanxi province. President Xi Jinping hosted the event where the presidents of five Central Asian countries were present.
Noting that Xi'an city is the starting point of the Old Silk Road (the northern route began in what was then known as the city of Chang-an), Leo Liu, marketing manager at Shanghai-based forwarder Protranser, said that the new summit came about as a direct result of the Russia-Ukraine conflict. The relationship between Russia and Central Asia was very strong in the past, he observed.
After the summit, RMB26 billion (USD3.6 billion) was earmarked for investment into the Central Asia area for issues of mutual benefit, such as to promote international trade in the region, and in projects such as Line D of the Central Asia-China LNG pipe project, which carries gas from Turkmenistan to China's grid.
Among the financing agreed in the wake of the summit, China Development Bank (CDB) granted credit to the tune of USD34 million to Tajikistan's Amonatbank; the Export-Import Bank of China agreed to provide USD284 million to Uzbekistan's National Bank for Foreign Economic Activity (NBU) for projects such as renewable energy, transportation and industrial production; NBU also received USD168 million from CDB for investment in transport infrastructure; and CDB loaned USD300 million to the Development Bank of Kazakhstan for mining and chemical projects.
"In short, we can expect that for sure, there will be more and more projects to happen in Central Asia in the next coming years," Liu said. "Since the idea is promoted by the government, most business will be handled by state-owned companies."
Protranser has a branch office in Urumqi city in western China and the forwarder is keeping a close eye on developments and opportunities in Central Asia, Liu said.
"We can expect that for sure, there will be more and more projects to happen in Central Asia in the next coming years." – Leo Liu, Protranser
So, too, are companies with an established presence in the region. "It is a typical high-risk, high-reward frontier market with many challenges," Khan said. "Given our long history in this region, Globalink has an optimistic outlook for the Central Asia and Caspian regions," he added.
Meanwhile, TGP (which currently serves the area from its office in Baku) is currently assessing Uzbekistan and Kazakhstan, where it expects active investment in projects to take place in the next five years, with a view to establishing subsidiary companies.
"For us it would be a return to Kazakhstan, a country we enjoyed great success in two decades ago when managing the total logistics for the giant Karachaganak gas condensate project," Charnock said.
Of several ongoing projects in the region, TGP's office in Baku is currently shipping a substantial quantity of large-diameter concrete-coated pipes from Baku to a client in Kazakhstan. In addition, TGP Baku recently signed a contract to ship around 50,000 tonnes of power generation equipment from Italy and China for a combined cycle power plant under construction in Mingachevir, Azerbaijan.