There has been a notable uptick in project logistics activity in Africa, driven by rising demand for minerals, metals and energy. However, there is a pressing need to improve standards. Carriers, meanwhile, are boosting capacity. David Kershaw reports.
The war in Ukraine disrupted Russian energy supplies to Europe and thus increased the attractiveness of alternative providers, particularly those rich in natural gas.
Africa has emerged as a viable alternative, although several challenges have hindered investments in the past. Many areas lack the necessary infrastructure, such as pipelines and LNG facilities, to efficiently transport and export commodities. Developing the required infrastructure can be costly and time-consuming. Political risks, too, are a well-documented reason for investors keeping their chequebooks closed.
The Netherlands-headquartered Breadbox Shipping has long served the continent and present demands have enabled it to boost its fleet. During the past year, it has expanded its permanent fleet with four vessels. "To support the increasing activity of our breakbulk/project service from Türkiye/East-Med to West Africa, we have added a 28,000 dwt open-hatch/boxed type multipurpose/bulker and an 8,200 dwt geared tweendecker on period charters to our fleet," said Yusuf Yusufoglu, senior trade manager – MPP.
Two 4,000 dwt geared coasters were lined up to join its roster too, which would be deployed predominantly on its intra-Africa coastal trades. "With the latest additions, Breadbox currently controls a well-diversified fleet of 15-20 vessels, ranging from a 3,000 dwt gearless coaster up to 35,000 dwt handysize bulkers, comprising owned, long- and short-term time-chartered tonnage."
Yusufoglu said that the increase in oil and gas cargoes in its area of activity has been gradual, although a spike in gas prices has accelerated the project timelines of ongoing oil and gas projects in East and West Africa. "However, the flow of additional cargo has not been significant. West Africa is one of the regions partly filling the void of Russian oil, but the price of oil peaked only for a short amount of time and now seems to have reached a new equilibrium. As the demand for LNG supply remains high and oil and gasfield operators speed up their production activity, we should see an increase in cargo flows throughout 2023."
Market outlook
He believes that the multipurpose shipping market should stabilise this year. "The charter market has already adjusted to the current high cost environment and we are seeing inflation levels starting to stabilise, and even dropping in some places," he said. "We anticipate that even with a potential downward trend in the economy, the demand for oceanfreight will remain relatively stable. Looking ahead to the longer term, assuming no major economic reversals, we expect that the shipping markets will continue to hover around similar stable levels, with the possibility for gradual improvement as new environmental regulations take effect and older vessels are retired from active service. However, we do not expect to experience any large fluctuations like we did around two years ago."
Hull Blyth Group has been active in West Africa for some 180 years and has full agency operations in Nigeria and Ghana. It entered South Africa 10 years ago via an acquisition. It is deeply involved in the project cargo/heavy lift market, representing many of the leading heavy lift carriers across the three countries.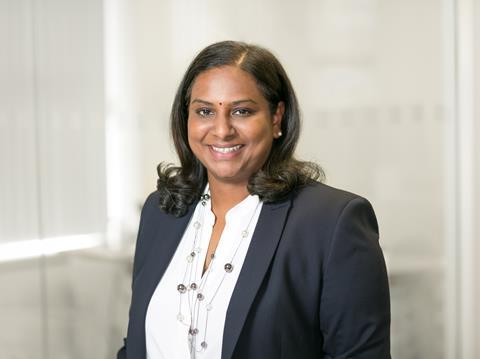 "We go in, train people, make sure that they are capable, that their CVs are good enough to get hired by the large project owners and EPC companies alike."– Vilasini Krishnan, 4D Supply Chain Consulting
Brian Taylor, group commercial director, said that projects in its areas have been "slow to take off in recent times". However, it has benefitted from the NLNG train 7 project on Bonny Island – a project that will increase the capacity of the plant from 22 million tonnes per annum to 30 million. "We are one of the very few ship agents with demonstrable experience there. The same can be said of the Dangote refinery project in Lekki," he added.
Slow progress
"In our countries, I'd suggest the market is slower than we would like and is likely to remain so for the next six to 12 months. However the South African government continues to make positive noises around wind energy. This is encouraging as it's an area where we are strong." He added that "the mining sector continues to grow and we see the benefits in Ghana in our ship agency and logistics divisions, which work closely with various mines and their suppliers."
Meanwhile, 4D Supply Chain Consulting has been targeting the African market, providing training services and helping clients identify areas where they can improve their supply chain processes.
Vilasini Krishnan, senior consultant at 4D, said: "When you consider regions like Africa, which is developing, the demands are completely different – much more front-end. We go in, train people, make sure that they are capable, that their CVs are good enough to get hired by the large project owners and EPC companies alike. That is exactly what we are doing right now, especially in Kenya and South Africa," she said.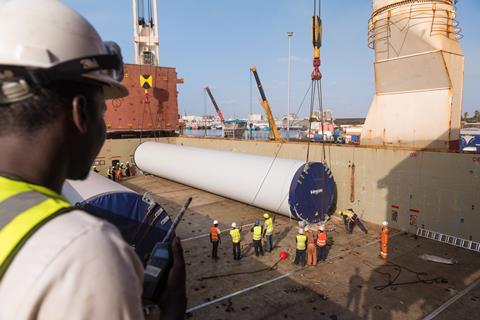 4D offers face-to-face and online training programmes, the latter covering Incoterms, letters of credit and the bill of lading. Thomas Skellingsted, president of 4D, said the online programmes are now offered to those in Africa at a heavily discounted rate. "Africa is a continent that we would like to support in its development, in any region. Africa is such a large continent, so we are focusing mostly on the east coast itself, and to the south.
"But we are looking at face-to-face trainings in some countries during the autumn, and we have reduced all our online training prices. We are reaching out to all universities and students in order to get them in. We need to get more people into the circle so that they can develop and then we can also move them around the world to do our part to mitigate the skilled manpower crisis that the industry is seeing right now."
Krishnan added that another issue localised to this region relates to accidents that occur due to a lack of expertise and skills. She gave the example of port operations. "We are working with a government-owned port, which wants to make itself attractive to clients and employees. It is upgrading its in-house facilities and wants to ensure that the stevedores are skilled too.
"4D is looking to support this port and its contractors by providing training and upskilling its staff to ensure the service level delivered by the port keeps clients happy and minimises any potential delays. Otherwise, there is a huge risk of increased cost due to demurrages and scopes of work that need to be paid. There have also been a number of accidents in the past, some that have taken life unfortunately, which is why we are doing what we can to support mitigating the risks."
There are certainly risks in the project logistics business and safety is something that should not be overlooked. Appropriate training, in the grand scheme of things, is a relatively small cost to bear.
The risk profile of major capital projects in Africa is higher than in developed regions. Among the reasons why projects fail to get off the ground is staffing costs and securing talent, which often contribute to investors getting cold feet. However, Africa has emerged as a project logistics hotspot and foreign capital is flowing into the continent. 4D believes there is a pressing need to boost standards. "There are so many projects running in Africa," Skellingsted confirmed. "The problem is that the clients are now pushing and asking logisticians, 'what are your health and safety standards? What are your ESG and CSR policies?'"
"We need to heighten standards and help. It can be done for low cost, so to speak… it means international forwarders can have peace of mind."– Thomas Skellingsted 4D Supply Chain Consulting
It is no secret that many international freight forwarders (which champion their own safety and environmental credentials) subcontract out large parts of their work to local operatives in regions where their own boots may be thin on the ground. It would be fanciful to suggest that, in all cases, corporate oversight extends far enough to monitor the day-to-day activities of such subcontractors – and that their equipment and staff training complies with the standards expected of developed nations.
Raising standards
Skellingsted said: "So, we need to heighten standards and help. It can be done for low cost, so to speak." Calculating an item's centre of gravity, lashing and securing, and supporting truck drivers and trailer operators are among numerous services on offer.
"It means that international forwarders can have the peace of mind that their subcontractors are qualified and living up to standards because they are checked and verified. It is not just something on a piece of paper," said Skellingsted.
Immersed in the heavy lift, project logistics, airfreight and ocean shipping markets for 14 years. Joined HLPFI in 2012 and never looked back.
View full Profile