Chris Kent has spent 50 years working at some of the project logistics industry's most recognisable companies. He spoke with HLPFI editor David Kershaw about his storied and "thoroughly enjoyable" career.
Despite growing up with dreams of becoming a pilot, Chris Kent nevertheless managed to travel the world under a different guise. "I like to think of myself as exclusively projects and oil and gas for 50 years," said Chris, who has coordinated megaprojects in the Middle East, the CIS, Russia and the USA, among others.
He was "humbled" to receive HLPFI's Lifetime Achievement Award during September. "It is nice to be recognised, but I do not seek it," he said. That has not stopped the accolades rolling in, however. This year he became a Chartered Fellow of the Chartered Institute of Logistics and Transport, and Chris has been a longstanding Fellow of the Institute of Freight Forwarders, a Fellow of the Institute of Directors, and was recognised as the IFW & BIFA Project Forwarder of the Year in 2009, accepting the awards for Panprojects.
Early life and getting into the game
"I took my O-levels and got the results in 1972, doing quite well. The plan was to go back, take A-levels and go to university. I went to an East London comprehensive school, so it was quite a big thing for them to ship somebody off to university…" Fate intervened during the six-week summer holidays. A school career advisor helped to organise interviews with a chartered accountant and a chartered surveyor – both paying GBP10 a week – and a "strange company called Kuehne + Nagel (K+N) that was paying GBP16 per week…"
The decision to join the latter was not purely mercenary. A conversation with an uncle who worked for Birdseye suggested the people in the shipping department "seemed to be having a hell of a time!" The decision was made. Chris was fortuitous enough to be placed in K+N's special projects team as a trainee. "That was a great place to start and I was very lucky, with a lot of good people, knowledgeable, and they took me under their wing. They tolerated my mistakes and I kept going." One of his first projects was for Bechtel, the Chungju fertiliser project in Busan, South Korea. "You cannot really go any higher than that," he said.
He also referenced the Jebel Ali Dubai smelter project from his time at K+N. "I was probably involved in shipping 90 percent of that," as well as related work for production and post-production. "This was a true British thing. British Smelter Aluminium, Wimpey Tarmac, Costain, Foster Wheeler and Hawker Siddeley were all involved. Most of these companies have either shrunk or disappeared from this market," he said, highlighting how much the UK shipping market, and the EPC market, has changed in the past few decades. "I am always happy when I see that project."
Joining an independent
In 1980, Chris joined independent project forwarder Hudsons Freight Services. He was interviewed by Nick Harsant and they remained lifelong friends until Nick's passing in 2021. "The first project we won when I was there was for Technip in Abu Dhabi. It was decided that I would go out there for two weeks to help set things up locally. It became what was known as a 'Hudsons fortnight' and I actually ended up staying there for five years."
Chris credited his time in the region with helping to establish his reputation in the project logistics industry – something that he clearly worked hard to establish and to maintain. "Nobody likes everybody all of the time, but I feel like I never really crossed anybody. But I have stolen the mantra from the TV show 'Location, Location, Location' and believe in 'reputation, reputation, reputation'."
On the project logistics side of the business, Chris feels that the market has come nearly full circle during his career. "For a period of time it was the big boys, then it was the specialists like Hudsons, TransGlobal and Transcar who came along. It seems to be going back to the corporate side now, largely because of the financial needs – the clients still do not want to pay very quickly… risk is massive these days, too, if not managed and handled well."
He also believes the market to be somewhat more cut-throat today. "Everybody is trying to cut everyone out now. Oil companies are dealing directly with forwarders, rather than through the EPCs. EPCs are dealing directly with carriers and oil companies. I have had arguments with carriers that claim I am stealing their accounts, [when in fact] they were my clients long before they got involved."
Understanding the various facets and requirements of multiple stakeholders is another skill Chris credits for his successes. "You need to know people to have a feel for the market and for what is coming next. You can get databases, but when it is public domain it is often already too late."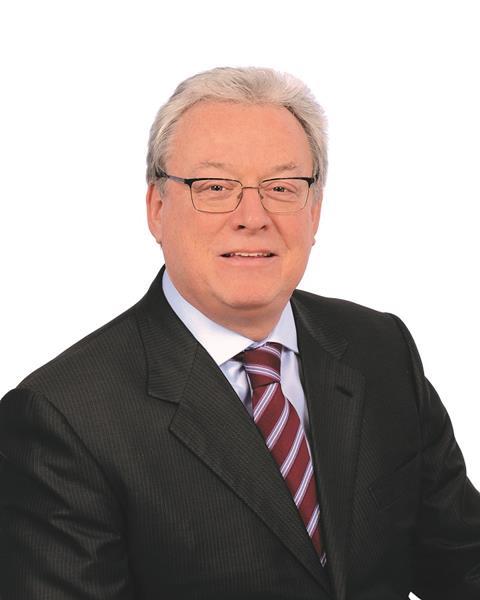 Chasing EPCs
He added: "In the project industry, a client will get finance, or discuss finance for a project and go to three or four EPCs. The project forwarder needs to be chasing all of them and hope that the work is won by the parties you can approach. You have to follow it from then and narrow it down as shortlists come along. You need to be talking with all of them.
"Some major oil companies view project freight forwarding as an element of their long-term supply. The same way they are talking to people about generators and compressors and the like, although they have preferred suppliers, they talk with them early doors, and forwarding is ultimately involved in getting the cargo to the jobsite, so can aid them with their design parameters. Without this input cargo could be designed in a manner not suitable for site delivery, especially if remote."
Chris was promoted to vice president of Hudsons and spent a year in Houston, before returning to the UK and taking his seat on the board. He rose to managing director, then joined Pentagon in 1988, later becoming a director and shareholder.
Chris reflected on markets that have come and gone during his time in the industry. Russia brought back some strong memories.
"In the early 90s, with the collapse of the former Soviet Union, I set off with a Russian that became a consultant for us and we went to Moscow. We aligned with an agent and started following Moscow work and, after a time, we secured a project for an oil major in Siberia, which went very well.
Pioneering project
"Then we got involved in talking with people about Azerbaijan and Kazakhstan, and in 1994 I secured the first part of the Western-controlled part of the Tengiz project – many other companies have had a go at it since, and all massive developments, but I was down there in those early days," he said, noting that this was uncharted territory for Western forwarders at that time.
"That was good fun – a lot of freight, Russian river ships and barges – it was all challenging and exciting." In 2002, Chris was headhunted and became joint UK head of Panalpina's nascent Panprojects division, managing major projects in Siberia and in the Caspian, as well as securing a major multimillion dollar logistics contract in Kazakhstan.
"That was a big one," he reflected. "We constructed two special ro-ro barges for them – what has all been done since on other Kazakh projects recently, we were doing then but on a different river. We built a berth, removed the high-tension lines and constructed access roads. We had 87 heavy lifts in one season. We had a transhipment base in Astrakhan and fed stuff there. It was a wonderful experience and a real buzz. At the time I feel we were market leaders."
In 2010, Chris was appointed as global head of Panprojects, and shortly after 'head of oil and gas' was added to the business card. "All of a sudden I had over 1,000 people reporting into me… and Panprojects was responsible for a major part of the company's overall turnover."
Sharing advice
Having held senior roles within larger organisations and managing the unique pressures this can bring, Chris shared some advice. "You need really good lieutenants that you can rely on. Obviously you direct and try to strategise, whereas in the smaller company you tend be doing everything – from marketing, bids, heading up kick-off meetings, to keeping a watch over the work. In Panprojects we had an excellent team with world-class engineering support.
"Even in the bigger entities, I always felt it was important for managers to see implementation through on award and to keep a watching brief. A lot of companies just turn their back on the business once it is in the door and move on.
"Your big corporate accounts need to be managed properly; you can have a global key account managers but they need to have the backing of someone senior behind them.
That is where the big companies can go wrong – although not so much on the project side."
He added: "I was lucky at Panprojects to be part of an excellent team. They were focused and we changed the emphasis to be less European-centric… international offices were strengthened and I took the view that the nearest office location to the client is the one that runs the job. That was a very successful model for us.
"When we opened Panprojects in London I said 'let's go back to the City' so we could recruit from anywhere, rather than just the M3/M4 corridor. I think the team I had at Panprojects was just top level. We had people like Steve Drugan, one of your former award winners, who was just phenomenal, a legend if there ever was one and a proper character."
Key influences
Chris also recognised the influence of HLPFI's other Lifetime Achievement Award winners on his career: Dennis Mottola (best known for his 20-year stint at Bechtel) and Svend Andersen, who forged his name at BBC Chartering. "In a nutshell, you have clients like Bechtel who you need to have a relationship with, but you also need good relationships with the carriers to form the work, secure the rates and get market intelligence."
Chris left Panprojects in 2014 to join deugro's executive board before returning to Pentagon in 2017, where he serves today as global project director. He is preparing to retire from full-time employment in January 2023, although managing specific projects on an ad hoc basis is still on the agenda.
Working internationally and climbing the corporate ladder is something he would recommend to anyone. "Go and have a look overseas, especially in the project market. No one is throwing it over the fence and hoping the cargo arrives safely at the other end. You need to see and understand it all. Understand the culture and geography involved.
"It gives you a good grounding, allows you to rise up the ladder. But do not spend too much time away or you can be overlooked. And you can make wonderful friends. I have people all over the world that are core friends, genuinely. I believe that travel broadens the mind and the Brits are quite good at it… we are a trading nation and we need to have an edge somewhere."
A more recent concern is that some carriers are in danger now of isolating themselves from forwarders, as they are developing their own capabilities in this arena. "Unless they can provide 1,000 people, like Pentagon can for example, they cannot cover the globe and they do not have the expertise end to end," he warned.
Wonderful career
Ultimately, Chris reflected on a wonderful career that was sparked by a touch of luck, then developed by years of hard work. "I was lucky in the lottery of life that when I went to K+N there was someone that was prepared to mentor me. When you join a company, you should see what the opportunities for growth and travel are – nobody wants to get stuck at a computer terminal for the rest of their life, but that is where people go that lack ambition.
"And, you have to put the hours in. It gives it back to you. It is both social and business. But you have to be prepared to let your family come second for a little bit – if not a lot – because that is how you can have success.
"Not everybody wants to be the corporate head, for instance, but I am not bored of my work and I never have been. I have had a great career and still enjoy the challenges, with new lessons still there to be met and overcome, even at my age.
"You have to take your hat off to the tricks and sneakiness of some people one still comes across. Project forwarding is the best career I can imagine."
This article has been taken from HLPFI's Nov/Dec 2022 edition, read more here.