Global transport and logistics company Geodis has joined the European Clean Trucking Alliance (ECTA) as part of its commitment to decarbonise road freight.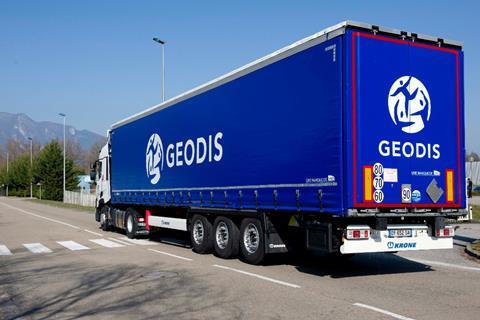 Geodis aims to reduce its CO2 emissions by 30 percent by 2030. It has developed a programme focussing on measurement and reduction of greenhouse gas emissions –with a keen focus on reducing fuel consumption and the use of alternative engines and energies. Geodis will also establish partnerships with subcontractors and develop low carbon solutions for its customers.
Geodis hopes that by joining the ECTA – an organisation that brings together shippers and the logistics sector with the goal of decarbonising road freight – it can help progress the mission.
"Geodis calls for the implementation of policies that accelerate the decarbonisation of the road freight sector with an approach that is fair to the whole market. The deployment of low-emission vehicles and energy infrastructure is an essential requirement to enable the transport sector's transition," explained Phillipe de Carné, executive vice president at Geodis.
ECTA is urging the European Union to make the shift to zero-emissions trucks a priority in order to meet the ambitious emission targets of the proposed EU Climate Law by 2030 and achieve a carbon-neutral Europe by 2050.
The full ECTA announcement can be viewed here.