The IMO used UN Human Rights Day to highlight the plight of seafarers who are still stranded at sea. It has issued a strong call for their fundamental rights to be respected.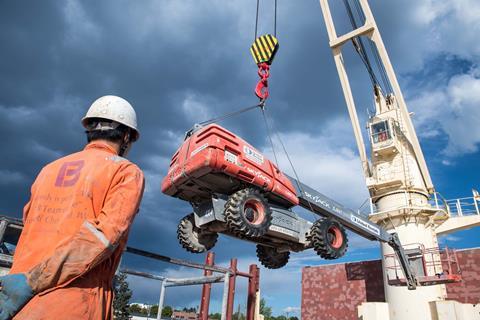 The IMO estimates that as many as 400,000 seafarers are currently stuck aboard ships beyond the end of their original contracts and unable to be repatriated, due to Covid-related travel restrictions. Some have now been working at sea for over 18 months, well beyond the 11-month limit set out in ILO's Maritime Labour Convention (MLC). A similar number remain stuck ashore, unable to work.
"Sadly, we have seen human rights of seafarers, fishers and other marine workers put in jeopardy during the pandemic," said IMO secretary-general Kitack Lim. "This is a clear human rights issue. This is causing immense strain, fatigue and exhaustion and is unsustainable."
Failure to protect the rights of seafarers, fishers and other marine personnel will jeopardise the safety of shipping and have a detrimental effect on global supply chains. The IMO has produced a short video highlighting the impact facing the world's seafarers, which you can see here.
When news broke in mid November of three viable Covid-19 vaccines, hope swelled. With a widespread vaccination rollout scheduled for the New Year, those deemed to be high risk will be prioritised in the interim. HLPFI hopes that seafarers and logistics personnel, who have endured unprecedented stresses, near the very top of the queue.
It is paramount that authorities give priority to seafarers in their vaccination programmes, according to drybulk shipowner association Intercargo.
"As key workers, seafarers should be included in the early stages of a nation's vaccination programme," said chairman Dimitris Fafalios. "As a key element in the drive to reboot the world's economy, seafarers should receive vaccinations quickly and efficiently. We welcome new initiatives from national authorities and industry bodies to facilitate this and urge that these new initiatives be brought forward and trialled as a matter of urgency, so that seafarers can once again travel safely between their home and their ships, and undertake port operations without the fear of infection."
Intercargo vice chairman Captain Jay K. Pillai added: "It is of grave concern that at least 3 percent of all seafarers currently on board ships will be spending a second Christmas at sea, away from their families and friends, and an estimated 20 percent of all seafarers on board are still not relieved upon completion of their regular contracts, despite flights becoming available. The world is making great strides to combat the personal and economic toll taken by this virus.
"It is now time for the World Health Organisation to work in the direction of a worldwide acceptable Covid vaccination certificate, both on paper and electronically, and for the unique situation our seafarers face to be recognised."
Nevertheless, there is still an immediate challenge to battle – getting those who are currently stranded back to their homes.
Inchcape Shipping Services shared some examples of the battles it faces. Feizel Mohammed, the ship agency's global sector head, compared this year's situation to 2019. "Everything's changed. In this global industry there's suddenly an explosion of local restrictions, complicating once relatively straightforward logistical operations or, in some cases, making them impossible. You need the local knowledge to understand what you can and cannot do, the global perspective to find alternative solutions, and the flexibility to adapt. It is very, very challenging."
He explained that ports open and close for crew changes without warning. Those that are open have their own quarantine rules and durations, with a variety of routines for transit to and from vessels, and varying demands for testing, hotel stays, and different crew nationalities.
Flight availability to and from hubs is, for the most part, radically different from pre-Covid times, making previously exceptional private charters is a common – and expensive – solution, said Inchcape. Regulation has created an avalanche of paperwork too.
Mohammed added: "If we were facilitating a crew change of ten people at the start of the year we would use one minivan. Now, due to safe social distancing and hygiene protocols, we have three, with a maximum occupancy of four per vehicle. It goes without saying how much more expensive that is."
Manish Ranjan, Inchcape's head of vessel supply chain hub, noted that facilitating global crew logistics services (CLS) is a key service provided by the company. "Given the various stages of lockdown around the world we have maintained a strong level of activity in key hubs such as Fujairah, Singapore, Houston, Hong Kong, Rotterdam (where we worked across the industry to establish a 'safe corridor'), Gibraltar, Panama, Egypt… basically most places where we have a strong office network," he explained.
"We can see the big picture," Ranjan said. "If a crew change is impossible in one port we can advise and facilitate it in another that complements vessel schedules and operations. If there is a 14 day quarantine requirement in one location, incurring significant hotel costs and inconvenience, we can plan to deviate to another where, for example, there might only be a five or seven day isolation, or none. And because we have people on the ground worldwide we have relationships with port authorities to understand their individual needs, know exact documentation requirements and, where necessary, lobby for special considerations in extreme circumstances."
During March, Inchcape launched a 'Covid-tracker' on its website, delivering a in-depth overview of evolving restrictions at major ports around the world. Combining official notifications of regulations with insights from local Inchcape staff, alongside proprietary data, the tracker gives users a constantly updated picture of exactly what rules, restrictions and paperwork are relevant in any given location.
"The real-time nature of the tracker gives key decision makers, both on the bridge and on shore, the ability to understand detailed requirements and, if necessary, alter operations to best meet objectives. It is, in short, a very powerful planning tool," said Ranjan.
Mohammed was keen to stress Inchcape's commitment to seafarers, but also to wider society. "Crews are under extraordinary pressure at present, and that impacts upon them and their families, but also on our customer's shore-based staff that have to try and support them under exceptional circumstances. So, we have a duty to them, all of them, to help.
"But we also have a duty to society. This pandemic has impacted upon everyone and the more we can control it, mitigating risk and limiting infection, the less damage, hardship and pain it will cause. We are doing everything in our power to stop any potential spread through crew changes – finding innovative solutions, yes, but also going the extra mile to ensure they are safe."