Work for SAAM Towage has remained relatively stable during the Covid-19 crisis. However, it is still too early to make accurate projections of what will happen in the future, said the company's head of commercial Bruno Pina.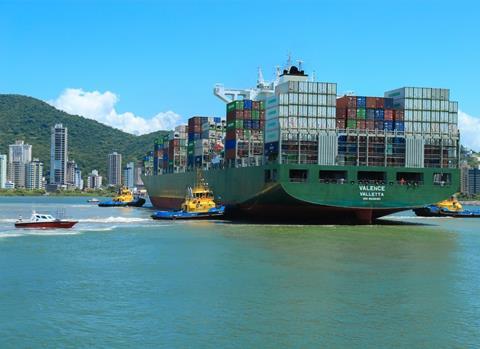 Since early March when the virus reached the Americas, there was a visible reduction in trade, said Pina – a result of decreased economy activity. Capacity adjustments from the world's leading shipping lines followed, having a knock-on affect on SAAM Towage, which provides traditional docking and undocking services, salvage and towage services, oil and natural gas platform positioning and anchorage.
"Our core volumes come from the harbour towage market and contracts," said Pina. "However, the pandemic has not significantly affected SAAM Towage's operations for now. The countries where we operate have maintained exports (raw materials, grain, mining and agricultural products), so our work has been relatively stable."
He added: "Thanks to our committed team, we were able to continue providing services without interruptions. We have implemented strict protocols, an ongoing communication campaign, and also reinforced crews with replacements for three months to cover for crew members affected by the virus."
While keeping its operations afloat, the company still has to face a changing logistics supply chain. Liner industry consolidation is one factor that Pina believes puts pressure on prices.
To overcome these challenges, SAAM Towage is expanding its operating model and standardising processes in the nine countries where it operates. During the third quarter of this year, the company expects to complete the acquisition of Intertug – adding operations in Colombia, Mexico and Central America to its roster.
In 2021, the company will begin its contract with Energía del Pacífico (EDP) at the port of Acajutla in El Salvador and assign three tugs – two of which are new – to power plant operations there.
"After the latest acquisitions and the upcoming inorganic growth in Colombia, Honduras and El Salvador, we continue to focus on delivering reliable service to the marine industry, and are always in the market for the right growth opportunity," explained Pina.
"We are looking at the Caribbean with interest, and are actively evaluating the market for the right time to expand. We pay special attention to terminal towing in this region, as the current fleet may need to be upgraded and renewal of existing contracts comes into play."
While Pina does not see project cancellation as a major trend, he reckons that there will be a slight decline in business volumes for SAAM Towage as a result of blank sailings.
However, he cautioned: "It is still too early to make accurate projections of what will happen. Covid-19 is in different stages in each country. Outbreaks are still a possibility and we must see how quickly the economy will react."