Decommissioning of oil and gas platforms has been a topic of discussion for a number of years and now a number of signals are indicating that this perennial non-starter could finally spring to life. David Kershaw reports.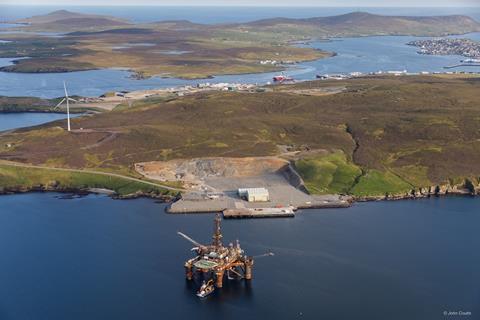 There were some significant one-off projects during 2017, such as Repsol's Buchan Alpha floating production unit (FPU) being moved to the Dales Voe facility in Scotland, along with the 24,000-tonne Brent Delta platform to a yard at the Able UK Seaton Port in Hartlepool, UK.
However, a number of signals are indicating that this perennial non-starter could finally spring into life.
Klint Klingberg-Jensen, partner at Danish law firm Poul Schmith, said: "Everyone has been anticipating that there will be a boom in the [offshore oil platform] decommissioning sector. Ten years ago everyone thought it would be within a few years, and now once again we think it will be in a few years. But, at some point, it has to come." He is currently preparing the firm's readiness to absorb requests for specialised contract support, project execution assistance and wider regulatory advice to the decommissioning industry.
There are a number of variables that have held the sector back. "There are a lot of external factors such as oil prices; there are changes in terms of assets being sold by the larger operators to smaller private equity firms and new operators, which also obviously impacts the timing of the decommission activities. Everyone wants to squeeze the fields for the last drops," said Klingberg-Jensen.
However, he believes that players in the decommissioning sector are moving more actively than ever before. "An illustration is of course Allseas with its Pioneering Spirit [heavy lift offshore installation/decommissioning vessel]."
Meanwhile, in April 2018, Maersk Drilling and Maersk Supply Service launched their decommissioning joint venture Maersk Decom. Since its establishment, Maersk Decom has received interest from operators in the North Sea – where more than 400 fields are expected to cease production by 2026 – as well as from the wider global market.
"From my understanding, it seems as if Maersk Decom is trying to approach the market from a holistic perspective, providing end-to-end services and turnkey concepts," explained Klingberg-Jensen. "It makes a lot of sense – Maersk Decom has two owners that will, for most projects, provide a very large part of the contractual supply, for both ships and drilling, and plug and abandonment (P&A)," adding that the latter accounts for a large proportion of the cost of a decommissioning project.
Although there will probably be a few of the very large operators that will potentially conduct this decommissioning work by themselves, Klingberg-Jensen said that, in his opinion, operators – especially the smaller ones – are likely to award decommissioning contracts to full service providers.
"It will be one-off projects, it will not be a continuous portfolio of field developments where you can maintain a project organisation and keep it rolling from one project to another. There is a high likelihood that these companies will go out and buy external resources to do it." They want to frame the risk and look towards one supplier to ensure this.
Another positive indicator that this market will take off soon comes from the insurance sector. "I think there is a huge interest from the insurance perspective as well. Providers will need to come up with new insurances or modified insurances for this market. In that respect we can see a growing interest. I think they are also seeing that this sector is becoming more real than they have seen at anytime before."
This article is taken from HLPFI's September/October edition.